HOME/COVER STORY
---
ACHIEVEMENTS
---
BUSINESS NOW
---
CHAMBER VIEW
---
EDITOR'S NOTE
---
FINE PRINT
---
FORTY UNDER 40
---
GET TO KNOW THE CEO
---
GREEN TIPS
---
INNOVATION > THE OUTER LIMITS
---
SUBSCRIBE NOW!
---
CONTACT US
---
ARCHIVE
---
CALENDAR
Editor 's note: submit events, meetings, workshops and conferences at least one month in advance to cibm@news-gazette.com for inclusion in Mark Your Calendar.
< Nov
Dec
Jan >
December 6
Dec. 3, 6, 7, 10, 13, 14, 17, 20, 21 One-on-One Computer Basics 1 to 3 p.m. Mondays, 11 a.m. to 1 p.m. Thursdays and Fridays
Douglass Branch Library, 504 E. Grove St., Champaign All skill levels are welcome to drop in for one-on-one computer instruction. Get free help with your questions about the Internet, email, resumes and more. Individual instruction is also available by appointment. Call 217-403-2090 for more information. Instruction is provided by volunteers from the Graduate School of Library and Information Science at the University of Illinois.
December 7
Project Risk Management 8 a.m. to 5 p.m.
Parkland College Business Training, 1315 N. Mattis Ave., Champaign Join Borinara Park as he introduces you to the concepts and methods in managing project risks and uncertainties. Using a software program (@Risk for Project) widely used in the risk management area, this course provides a hands-on learning opportunity to create a convincing project plan by incorporating inherent project risks and uncertainties. Participants will learn how to quantify the project risks and determine key drivers in the schedule and will be able to produce contingency plans and risk mitigation strategies effectively. Fee: $795 (book included) Registration deadline: Nov. 30
December 7
First Friday Coffee 7:30 to 9 a.m.
First Financial Bank-Urbana, 2510 S. Philo Road, Urbana Enjoy coffee, conversation and a light breakfast as you network on the first Friday of each month. Cost is $3 for Chamber of Commerce members. For more information on First Fridays, or to find out where these events are being held, visit
www.champaigncounty.org
or call 217-359-1791.
December 8
Urbana Business Association Holiday Market 8 a.m. to 1 p.m. Dec. 1, 8, 15
Lincoln Square Mall, 201 Lincoln Square, Urbana Holiday Market consists of weekly Saturday markets inside Lincoln Square Mall during the holiday season. The Holiday Market will be bringing crafts and edibles from local vendors to Champaign-Urbana holiday shoppers. The mall will be filled with produce, baked goods, crafts and holiday decorations -- all produced, grown or made in Illinois.
December 8
TECH 21: The Full-time Job of Job Seeking 10 a.m. to noon
Urbana Free Library, 210 W. Green St., Urbana Learn tips for online job searching, applying online and creating a professional cover letter and resume. Approximately one hour of instruction followed by one hour of document creation. Some familiarity with Microsoft Word and the Internet helpful. For more information, contact Amber Castens at 217-367-4405.
December 11
Dec. 11, 13 How to Manage Training: Facilitating Workplace Learning 1 to 5 p.m.
Parkland College Business Training, 1315 N. Mattis Ave., Champaign Join Cindy Harris to learn how to assess an employee's knowledge, skills and performance levels; determine training objectives; evaluate internal and external training resources; use a variety of teaching methods and media; design and deliver effective training programs for company needs; and measure the results of your training program. Fee: $265 (book included). Registration deadline: Dec. 4.
December 13
Fearless Facilitation -- How to Lead Effective Meetings 8 a.m. to noon or 1 to 5 p.m.
Parkland College Business Training, 1315 N. Mattis Ave., Champaign Steven Welland will teach you how to achieve desired results in meetings and manage relationships and process at the same time. You will learn how to lead effective meetings; demonstrate fundamental facilitation skills; make optimal use of people's time and talents; strike the right balance between purpose, process and participation; and exhibit the confidence and competence of a fearless facilitator. Fee: $125 (book included). Registration deadline: Dec. 6.
December 13
Business After Hours 5 to 7 p.m. First Bank,
1251 Woodfield Drive, Savoy Join fellow chamber members and their guests in this networking opportunity hosted this month by First Bank of Savoy. Proceeds from the $5 per person donation at the door will help fund chamber programs. The donation for non-members and guests is $8.
December 14
CNA 21 Skills Recertification 9:30 a.m. to 12:30 p.m.
Parkland College Health Professions, 1309 N. Mattis Ave., Champaign This is an Illinois Department of Public Health-approved evaluation session intended for CNAs who need to update their 21 skills for recertification. Initial class meets for three hours. To complete the update, students are required to schedule a three-hour on-site clinical session with a Parkland College instructor at a long-term care facility. Fee: $125. Registration deadline: Dec. 7.
December 15
Computers 101 9 to 10 a.m.
Urbana Free Library, 210 W. Green St., Urbana Free one-on-one tutoring for adults seeking basic computer instruction. Participants are welcome to bring their own laptops or use the PCs in the lab. Training is customized to each participant's needs. Seniors encouraged to attend. Registration is required. Speak to a librarian about registering for this class, or contact Amber Castens at 217-367-4405.
COVER STORY December 2013
---
Like. Share. Tweet.
---
Social media offer a way for businesses to interact with customers, the community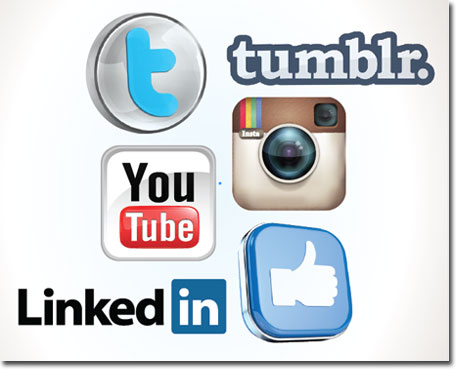 If you follow the Champaign-Urbana MTD on Twitter, you'll know about any reroutes for buses or which bus to take to get to an Illini basketball game or an event at the Champaign Public Library.
If you like Furniture Lounge on Facebook, you'll see the latest items at the store, such as Stendig side tables or a vintage bar cart.
Most businesses have some presence on social media, whether it's a Facebook page, Twitter account or a Linked In profile. They want to reach their customers, promote their products or increase their visibility.
But not all do it equally well.
A business's use of social media is not just about pushing its message, says Carl Catedral, a social media and branding consultant who operates his business, Catedral Consulting, in Urbana. The key to effective use of social media, he said, is engaging with the community, building relationships and telling your story.
"We've gotten this conception that marketing and advertising is push your message," he said. "Twitter is all about having conversations. When you're only pushing yourself, you're not going to get the results you want on social media."
Amy Snyder, communications specialist for the MTD, agreed. She originated all the system's social media accounts, and about half her time on the job is spent overseeing those accounts, posting and responding to customers and others.
"You need to be present, treat it like a relationship," she said. "Even if it is just favoriting the content they tweeted at you, do something to acknowledge the conversation. (Otherwise) it's being unsocial on social media."
Catedral advises that before a business or organization begins using social media, it should know who its target audience is and determine the best platform to reach those people. Then work to build up a following by interacting with them on social media, he said.
Snyder spent a few months looking at how peers in the transportation industry used social media. She started with Facebook and Twitter accounts for MTD. Later she put the MTD's commercials on YouTube, and then added a Flickr site to share behind-the-scenes photos. She also maintains a weekly blog that she shares on Facebook and Twitter.
Scott Schaub and Amanda McWilliams, owners of Furniture Lounge in downtown Champaign, use Facebook to update customers on their merchandise.
He and McWilliams wanted not only to use Facebook to display new items, but to connect with people with similar interests in architecture and art. They often share posts about midcentury modern homes for sale or stories of interest from the architectural world. The two started out by connecting with other groups on Facebook with similar interests, such as one for midcentury modern design.
"In the last year, we've really made an effort to post at least one or two things a day, to keep our posts popping up on people's feeds so they don't forget about us," Schaub said. "It goes directly to people that are interested in what we do, so we don't waste time sending it out to people who have no interest in what we do."
Carly McCrory is communications director for the Champaign County Economic Development Corp. She manages all the social media accounts for the organization: Facebook, Twitter, LinkedIn, Google+, YouTube, Instagram, Pinterest and Tumblr.
"As soon as these things were coming about, I was definitely jumping on board pretty quickly and using them for my personal use. Then I realized how beneficial they could be for professional purposes as well," McCrory said.
"Both are very much about controlling your own brand and having an image," she continued. "It's more than just a marketing tool for businesses. I think that's where many businesses fail -- just using it as an outlet to put information out into the world and not realizing the social aspect of it."
McCrory said many businesses jump into using social media without figuring out which platforms will be most useful and try to maintain too many without doing any of them well.
"They know they should be on it. Instead of taking the time to do it the right way at first, they sign up for 10 different outlets -- Facebook, Twitter, Pinterest. They should sign up for one or two and be really great and solid at those, then expand," she said.
It's also a good idea to tailor content to the social media platform being used, rather than repeating the same content on each. For example, Snyder uses a photo with Facebook posts, noting it greatly increases traffic over a post with just words.
She includes a link to events she Tweets about, and she'll use a hashtag like #chambana. She'll later Tweet links to a blog post she wrote about the event, photos of the event she shares or a YouTube video of it. On Facebook, she'll post one photo and tag other organizations involved with the event.
Snyder's Twitter posts include information about bus service, links to community events, responses to questions from riders and news from the transportation industry.
She and Catedral said using social media to respond to compliments or complaints about customer service can be one of a business's best marketing tools.
"I know a lot of public agencies that are very intimidated about public criticism and how they handle it. I would encourage organizations to embrace it," Snyder said. "It's always an opportunity. Very seldom does it end unproductively. Either I educate (a customer) about something they didn't know or we get an opportunity to investigate a situation."
Businesses can also encourage customers to help promote them, by asking them for a mention on social media. Catedral suggested finding simple ways to make it easy for customers to talk about the business; for example, Cafeteria & Co. in Urbana puts its Twitter handle, and those of Pizza-M and Flying Machine Coffee, on the wall and uses the hashtag #eaturbana as its WiFi password.
"That's really where the most traction happens," he said, "when other people talk about you."
Back to top
Part of The News-Gazette, Inc. community of websites:
News-Gazette | IlliniHQ | Business Directory | WDWS | WHMS | idomagazine