HOME/COVER STORY
---
ACHIEVEMENTS
---
AG BUSINESS
---
Best of Towns Best Business Services
---
Best of Towns Best Coffee Shop
---
Best of Towns Best Hair Stylist and Spa
---
Best of Towns Best Health Club
---
Best of Towns Financial Company
---
Best of Towns Restaurant
---
BUSINESS NOW
---
ECONOMICS
---
EDITOR'S NOTE
---
Entrepreneur Tips
---
FINE PRINT
---
GET TO KNOW THE CEO
---
GOOD BUSINESS
---
GREEN TIPS
---
INNOVATION > THE OUTER LIMITS
---
LEGAL PILLARS
---
MADE IN CHAMPAIGN COUNTY
---
MARKETING
---
OIL/GAS INDUSTRY
---
ORGANIZATIONAL KNOWLEDGE
---
FORTY UNDER 40 NOMINATIONS
---
SUBSCRIBE NOW!
---
CONTACT US
---
ARCHIVE
---
CALENDAR
Editor 's note: submit events, meetings, workshops and conferences at least one month in advance to cibm@news-gazette.com for inclusion in Mark Your Calendar.
< Oct
Nov
Dec >
November 2
First Friday Coffee 7:30 to 9 a.m.
BankChampaign, 2101 S. Neil St., Champaign Enjoy coffee, conversation and a light breakfast as you network on the first Friday of each month. Cost is $3 for chamber members. For more information on First Fridays, or to find out where these events are being held, visit
www.champaigncounty.org
or call 217-359-1791.
November 3
ECI SCORE: Starting a Small Business 9 to 11:30 a.m.
Commerce, 303 W. Kirby Ave., Champaign Reviews the advantages, hazards and requirements of starting a small business. Content: defining your business, competitive analysis, marketing, cash flow and tips for small business startup. Workbook provided. Cost: $25 or three for $60. To register, contact
LynetteL@champaigncounty.org
or call 217-359-1791.
November 8
EaRN Leads/Speed Networking Program 7:30 to 8:30 a.m.
Champaign County Chamber of Commerce, 303 W. Kirby Ave., Champaign The Exchange and Referral Network is the Champaign County Chamber of Commerce's version of a combination Leads/Speed Networking program. Registration opens at 3 p.m. Nov. 1 for this session. Only one person per industry may participate per week. Registration is first-come, first-served. If your industry category is already filled when you register, your name will be kept on the waiting list. If the first registrant is unable to attend the following week's session, the person next on the waiting list according to the time stamp will be contacted. If you are unable to attend the session, notify the chamber as soon as possible so that it may fill the seat. Failure to do so may prevent you from participating in future sessions.
November 12
Get Control of Email and Information Management 6 to 8 p.m.
Parkland College Business Training, 1315 N. Mattis Ave., Champaign Join Steve Welland and discover how to get organized, increase your productivity and save 15 days or more per year. Get control of email: cut email processing time; eliminate unnecessary email; de-clutter your jammed inbox; discover time-saving tech tips; improve email etiquette; reduce legal liability; choose the best communication tool. Get control of information: discover why storage systems fail; discover five file and find it fast secrets; file and find information faster; create an ordered, stress-free folder structure. Provided: workbooks, desktop reference tools, calculator and a copy of the best-selling "The Hamster Revolution: How to Manage Email Before it Manages You." There is no charge to attend this event, but registration is required. Email Norma Wesley at
normaw@champaigncounty.org
or call 217-531-4669.
November 13
Nov. 13, 15 Delegating for Business Success 1 to 5 p.m.
Parkland College Business Training, 1315 N. Mattis Ave., Champaign Cindy Guthrie will help you learn how to give employees the authority and responsibility they need to get the job done; avoid common mistakes, including reverse delegation; identify which types of tasks and responsibilities should be delegated; monitor the delegation process, evaluate progress, identify problems and reward success; and improve goal-setting, prioritizing, planning, communication and feedback skills. Fee: $265 (book included) Registration deadline: Nov. 6
November 15
Leading Change at Every Level 8 a.m. to noon, 1 to 5 p.m.
Parkland College Business Training, 1315 N. Mattis Ave., Champaign Recent research says that change is effectively implemented when it's led by those whom it affects most directly. As a result, one's ability to lead change has become a critical performance measurement in today's unpredictable workplace environment. Steven Welland will identify the five dimensions of change leadership that will help to garner support for any change effort. Fee: $125 (book included) Registration deadline: Nov. 8
November 15
ECI SCORE: Writing a Small Business Plan 6 to 8:30 p.m.
Champaign County Chamber of Commerce, 303 W. Kirby Ave., Champaign Reviews the importance of writing a business plan. Content: business plan format, financial analysis and securing financing. Workbook provided. Cost: $25 or three for $60. To register, contact
LynetteL@champaigncounty.org
or call at 217-359-1791.
November 24
Chamber Coffee Stop Before You Shop 8 a.m. to noon
Champaign County Chamber of Commerce, 303 W. Kirby Ave., Champaign To help promote local business, the chamber will be hosting a "Coffee Stop" the morning of Small Business Saturday. Before shopping, community members can pick up free coffee and a map of area participants. Chamber members' businesses will be featured on the map free of charge. Email the chamber with discounts or promotions your business will offer by contacting Nikolle Keeney at
NikolleK@champaigncounty.org
.
COVER STORY April 2016
---
Poverty in Illinois
---
Pro bono a real need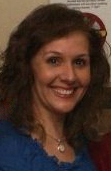 A disturbing 14.7% of the population in Illinois is at or below the poverty level, which is the highest since 1960. Champaign County is one of the 46 of 102 Illinois counties that are on the "poverty watch or warning" lists.
This information is provided by The Legal Aid Safety Net: A Report on the Legal Needs of Low-Income Illinoisans, who also report that there just aren't enough legal aid attorneys in Illinois. With only 420 legal aid attorneys in the entire state, the 30,213 Illinois attorneys that provided 2,030,414 hours of pro bono work in 2014, and the $14,270,521 contributed by an additional 17,179 attorneys in the state made a huge dent in the enormous need to provide legal services to those living in poverty.
Managing attorney for Land of Lincoln Legal Services, Valerie McWilliams said that in 2014, LOL referred 407 cases to pro bono attorneys. A total of 103 referrals were handled though the local office, located at 302 N. First St., Champaign.
"I like to match up the attorneys with cases that will match their areas of expertise," she said.
McWilliams said that LOL provides free civil legal services to low-income people and senior citizens in 65 counties in Central and Southern Illinois. The offices handle issues of housing law, consumer law, health and economic security, elder law and disability rights, education law, community economic development and family law.
She also said that pro bono- which is shortened from "pro bono publico" and is Latin for "the public good"- is the key to fill the needs of Champaign County citizens in poverty. Every year, an award for hours of pro bono service is given to a local attorney. The Champaign County Bar Association and LOL together award the James L. Capel pro bono service recognition. This year's recipient is Faruq Nelson.
Nelson, the sole proprietor of Nelson Legal Advocacy & Counsel, is one of a kind.
In the land of legal eagles, where each attorney has their own style and flair in their practice, he stands out.
"If I could just do pro bono work all the time, I would," he said.
This general civil practitioner makes house calls, too.
"I try to be the legal equivalent of the house call doctor," Nelson said from LOL in early March.
Many attorneys do pro bono work, but according to McWilliams, to be eligible for the pro bono award the attorney needs to work through LOL.
Nelson received his juris doctor from the University of Illinois in 2006. His forte is helping clients with family law issues; estate planning and general practice. He enjoys his work and sees himself a service oriented attorney. Likewise, in his personal life, he volunteers at the Central Illinois Mosque and Islamic Center, where he is also a member and on the board of directors. He's even known to give a sermon or two.
He is also a staunch supporter and board member of the Avicenna Community Health Center, a free clinic for people who are uninsured or underinsured, located at 819 Bloomington Road in Champaign. He said that there are so many people that need healthcare that aren't being served properly.
Adding to his service repertoire, he regularly helps seniors prepare their taxes at the Stevick Senior Center. He also believes it's his civic duty to encourage citizens to register and to actually vote. This father of two grown children and happily married family man views himself as a citizen eager to make the world a fairer and just place.
"It's important to have values and put them into practice," he said.
This is his second time receiving the pro bono award. The first time was in 2014. The award is aptly named for James L. Capel, Jr.
According to News-Gazette vice-president and general counsel, Traci Nally, the service award was named for Capel because he was the lodestar of the Champaign County Bar Association for the adoption of the program in the 1980s. Capel was a founding owner of the law firm of Meyer & Capel.
"After Jim's death in 1991, because he was universally liked and respected by his colleagues, an annual award recognizing the pro bono contributions of CCBA members was created and named after him," Nally said.
Another two-time winner of the award is Ellyn Bullock, who has represented many families concerning adoptions and guardianships through LOL.
"LOL serves a giant purpose," she said from her office in the historic downtown Champaign old train station. "They are a voice in this legal community."
Bullock was instrumental in the case against grade school teacher, Jon White, who is serving a 60-year prison sentence after pleading guilty in February 2008 to eight counts of aggravated criminal sexual abuse in Champaign County and two counts in McLean County.
White was let go as a teacher in Normal, but was later hired in Urbana to teach. Urbana was unaware of White's actions when he taught in the Normal school district. The courts ruled that the Normal school district had a responsibility to report to the Urbana district of White's conduct. Bullock said the "pass the pedophile" case is one that she will never forget.
"When I'm up against these child abusers, I think of the responsibility I have," she said.
She represents children in many cases from adoption, guardianship and civil litigation.
Bullock is a mother herself- a mother of adopted kids- and she said she thinks about her own children when she represents kids and families.
"Being a mother is my 'true thing.' It's framed me as an attorney," she said. "It keeps me grounded."
Bullock gets fulfillment from serving Illinois children, and she enjoys doing pro bono work. She has completed over 1,000 adoptions in her tenure as an attorney. The list of other recognitions and awards, besides the pro bono awards, received by Bullock are: Catholic Charities Friend of Adoption Award, YWCA Environmental Advocacy Award, Illinois Leading Lawyer - Civil Rights and School Law, East Central Illinois Women Attorneys Association Service Award, Illinois Supreme Court Rule 23 Committee and the Prairie Rivers Network Volunteer of the Year.
McWilliams said that 32 area attorneys closed pro bono cases for 2015, for a total of 201.15 reported hours of service. The top six pro bono attorney honorees are: Faruq Nelson, Mike McClellan, Ellyn Bullock, Brian Shurter, Eric Eves and Traci Nally.
Back to top
Part of The News-Gazette, Inc. community of websites:
News-Gazette | IlliniHQ | WDWS | WHMS |