HOME/COVER STORY
---
ACHIEVEMENTS
---
AG BUSINESS
---
BUSINESS NOW
---
ECONOMICS
---
EDITOR'S NOTE
---
FINE PRINT
---
GET TO KNOW THE CEO
---
GREEN TIPS
---
INNOVATION > THE OUTER LIMITS
---
MADE IN CHAMPAIGN COUNTY
---
MARKETING
---
OIL/GAS INDUSTRY
---
ORGANIZATIONAL KNOWLEDGE
---
FORTY UNDER 40 NOMINATIONS
---
SUBSCRIBE NOW!
---
CONTACT US
---
ARCHIVE
---
CALENDAR
Editor 's note: submit events, meetings, workshops and conferences at least one month in advance to cibm@news-gazette.com for inclusion in Mark Your Calendar.
< Oct
Nov
Dec >
November 2
First Friday Coffee 7:30 to 9 a.m.
BankChampaign, 2101 S. Neil St., Champaign Enjoy coffee, conversation and a light breakfast as you network on the first Friday of each month. Cost is $3 for chamber members. For more information on First Fridays, or to find out where these events are being held, visit
www.champaigncounty.org
or call 217-359-1791.
November 3
ECI SCORE: Starting a Small Business 9 to 11:30 a.m.
Commerce, 303 W. Kirby Ave., Champaign Reviews the advantages, hazards and requirements of starting a small business. Content: defining your business, competitive analysis, marketing, cash flow and tips for small business startup. Workbook provided. Cost: $25 or three for $60. To register, contact
LynetteL@champaigncounty.org
or call 217-359-1791.
November 8
EaRN Leads/Speed Networking Program 7:30 to 8:30 a.m.
Champaign County Chamber of Commerce, 303 W. Kirby Ave., Champaign The Exchange and Referral Network is the Champaign County Chamber of Commerce's version of a combination Leads/Speed Networking program. Registration opens at 3 p.m. Nov. 1 for this session. Only one person per industry may participate per week. Registration is first-come, first-served. If your industry category is already filled when you register, your name will be kept on the waiting list. If the first registrant is unable to attend the following week's session, the person next on the waiting list according to the time stamp will be contacted. If you are unable to attend the session, notify the chamber as soon as possible so that it may fill the seat. Failure to do so may prevent you from participating in future sessions.
November 12
Get Control of Email and Information Management 6 to 8 p.m.
Parkland College Business Training, 1315 N. Mattis Ave., Champaign Join Steve Welland and discover how to get organized, increase your productivity and save 15 days or more per year. Get control of email: cut email processing time; eliminate unnecessary email; de-clutter your jammed inbox; discover time-saving tech tips; improve email etiquette; reduce legal liability; choose the best communication tool. Get control of information: discover why storage systems fail; discover five file and find it fast secrets; file and find information faster; create an ordered, stress-free folder structure. Provided: workbooks, desktop reference tools, calculator and a copy of the best-selling "The Hamster Revolution: How to Manage Email Before it Manages You." There is no charge to attend this event, but registration is required. Email Norma Wesley at
normaw@champaigncounty.org
or call 217-531-4669.
November 13
Nov. 13, 15 Delegating for Business Success 1 to 5 p.m.
Parkland College Business Training, 1315 N. Mattis Ave., Champaign Cindy Guthrie will help you learn how to give employees the authority and responsibility they need to get the job done; avoid common mistakes, including reverse delegation; identify which types of tasks and responsibilities should be delegated; monitor the delegation process, evaluate progress, identify problems and reward success; and improve goal-setting, prioritizing, planning, communication and feedback skills. Fee: $265 (book included) Registration deadline: Nov. 6
November 15
Leading Change at Every Level 8 a.m. to noon, 1 to 5 p.m.
Parkland College Business Training, 1315 N. Mattis Ave., Champaign Recent research says that change is effectively implemented when it's led by those whom it affects most directly. As a result, one's ability to lead change has become a critical performance measurement in today's unpredictable workplace environment. Steven Welland will identify the five dimensions of change leadership that will help to garner support for any change effort. Fee: $125 (book included) Registration deadline: Nov. 8
November 15
ECI SCORE: Writing a Small Business Plan 6 to 8:30 p.m.
Champaign County Chamber of Commerce, 303 W. Kirby Ave., Champaign Reviews the importance of writing a business plan. Content: business plan format, financial analysis and securing financing. Workbook provided. Cost: $25 or three for $60. To register, contact
LynetteL@champaigncounty.org
or call at 217-359-1791.
November 24
Chamber Coffee Stop Before You Shop 8 a.m. to noon
Champaign County Chamber of Commerce, 303 W. Kirby Ave., Champaign To help promote local business, the chamber will be hosting a "Coffee Stop" the morning of Small Business Saturday. Before shopping, community members can pick up free coffee and a map of area participants. Chamber members' businesses will be featured on the map free of charge. Email the chamber with discounts or promotions your business will offer by contacting Nikolle Keeney at
NikolleK@champaigncounty.org
.
COVER STORY August 2015
---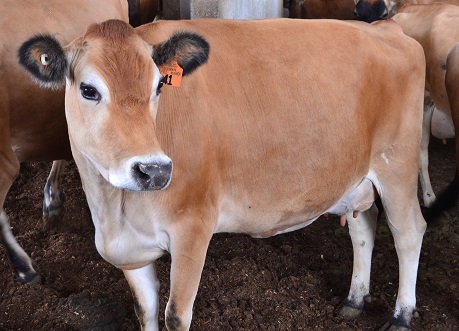 Kilgus Farmstead
---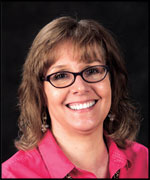 When it comes to agriculture, Illinois is primarily a crop producing state. There are successful farming operations in Illinois, however, that produce other agricultural products. One of these is Kilgus Farmstead, located just south of Fairbury in Livingston County.
Matt Kilgus said that his grandparents, Duane and Arlene Kilgus started back in 1958 with 25 Holstein cows. Kilgus said they liked the quality of life that farming provided their family. He is the manager of the fluid milk bottling facility, which is housed right on the Kilgus farm.
The Kilgus family is a fourth generation operation. His uncle Paul Kilgus, and his two sons-Justin and Trent are also involved in the business, along with their wives, Carmen, Kaylee, Kayla and Jenna. Together they make up the driving force behind the dairy. They also employ Grant Hartman, Jacob Price and Sadie Moser.
"We decided to go with Jersey cows in the 1990s," Kilgus said from the Kilgus Farmstead store, housed right on the farm. "Jersey gives a more nutrient dense, high butterfat milk. They are smaller than a Holstein and have a longer life span. They're also known for their tender and flavorful meat."
Matt Kilgus said that he and his cousin, Justin manage the milk bottling. Matt Kilgus is also the manager of the farmstead.
"We sell 6,000 gallons per week," Kilgus said.
The farmstead has 140 registered Jersey Cows.
"Justin also handles the meat sales, while Paul and Trent manage and tend the breeding stock. We've all developed our specialty areas, but still we work together whenever needed," he said. "Carmen does the books, Jenna helps her with the store and all of that, along with Kaylee and Kayla."
The cows are rotationally grazed on 75 acres from early April to November. The Kilgus family also grows their own non-GMO grain to feed all of their livestock.
"We have the pasture divided up into two and a half acre paddocks, and we have 17 paddocks. We rotate two groups of the 140 cows into one of the paddocks every day," Kilgus said.
This enables the grass to replenish itself before it is grazed again.
"We are a single source, fluid milk bottling operation on the farm. People can see it all here from start to finish," he said.
In fact, Kilgus Farmstead is the only on-farm, single-source, fluid milk bottler in the entire state of Illinois. They do not homogenize their milk.
"Three days a week, we are bottling right here," Kilgus said.
They bottle whole, 2%, skim, chocolate, half and half, heavy cream and soft serve ice cream mix to sell to over 100 restaurants, 65 retail outlets and three institutions in Illinois. Forty percent of the distribution is to the Chicago area and surrounding suburbs. The remaining 60% is delivered by the farmstead to Champaign, Urbana, Bloomington and Peoria. They are certified All-Jersey and Queen of Quality by the National All-Jersey, Inc.
Kilgus Farmstead recently hosted a tour stop of the Illinois Jerseys tour.
"We had over 400 people right here-dairy farmers and industry people from 31 states, Canada and Australia," Kilgus said. "It was a once in a lifetime experience."
The farmstead also markets meats from Jersey steers, Boer goats and Berkshire pork. Beef from steers is always an offshoot of a dairy operation, however, because of the quality, Kilgus has had increased demand for their beef, which is fat-marbled and therefore more tender.
"We started with the pigs, because we were initially throwing milk away. We started with them as a local project. We now have butcher shops and chefs from as far away as Chicago requesting our pork," he said.
The milk sales are so successful, though that they now feed the pigs, high quality non-GMO grain raised on the Kilgus farm.
When Justin and Trent Kilgus were teenaged and involved in 4-H, they began a small meat goat operation. The demand for Kilgus Boer goat meat grew rapidly and has become part of the Kilgus Farmstead business.
"Our goat meat is used at two Chicago restaurants: The Girl and The Goat, and The Little Goat," Matt Kilgus said.
There is a great variety in the Kilgus Farmstead Store. Besides their own dairy and meat products, there is a variety of teas, chocolates, ice cream, beauty creams, honey, sweet Vidalia onion relish and the list goes on.
"We fill up our trucks coming back with items to promote other farmers in our store," Matt Kilgus said. "We also have a lady that takes our own milk and makes soap and lotion."
Indeed, Cheryl Zacek, of Farmer in Odell, makes many varieties and fragrances of soaps and lotions. Besides Kilgus milk, they have all quality products like aloe vera and essential oils.
To find out where Kilgus Farmstead products are served and sold, please go to: http://www.kilgusfarmstead.com/where-to-buy/
Back to top
Part of The News-Gazette, Inc. community of websites:
News-Gazette | IlliniHQ | WDWS | WHMS |