ACHIEVEMENTS April 2016
---
EDITOR'S NOTE: Have you been promoted? Has a colleague completed an intensive education program, or is one celebrating a well-earned retirement? Others in the business community will want to know it. Send milestone employment news and photos to cibm@news-gazette.com, or contact Jodi Heckel at 217-351-5695.
Coffel expands practice to Central Illinois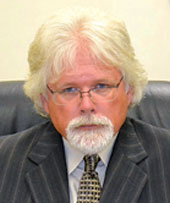 Receiving $60 million in verdicts and settlements for his clients, Attorney Ron Coffel is a leading worker's compensation attorney in the State of Illinois. He is peer review rated at "Top 5%" attorneys by Law and Leading Lawyers. Coffel also enjoys a 98.6% success rate and has handled thousands of worker's compensation claims for Petitioners. Coffel has extensive appellate experience in handling post arbitration appeals at various levels including before the Review Commission, in The Circuit Court, Appellate Courts, and the Illinois Supreme Court.
Thomas, Mamer & Haughey names partner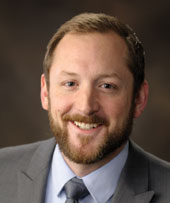 Eric S. Chovanec became an associate with Thomas, Mamer & Haughey, LLP in 2009 and a partner in 2016. Prior to joining the firm full-time, Chovanec served as its law clerk. He concentrates his practice in the areas of workers' compensation and civil litigation. Additionally, Mr. Chovanec is the City Attorney in regards to ordinance violations for Villa Grove, Gibson City and the Village of Fisher.
Best's Directories recommends Thomas, Mamer & Haughey
Best's Directories, a leading informational resource for insurance attorney has recognized the Champaign firm of Thomas, Mamer & Haughey as one of its "Best's Directories of Recommended Insurance Attorneys" for 2015. Best's reports that TM&H are client recommended in the area of general defense. The firm also celebrates in 70 year in 2016, and is located at 30 E. Main Street, Suite 500 in Champaign. For more information, call them at: 217-351-1500 or go to their site at: tmh-law.com.
Prillaman admitted to Supreme Court bar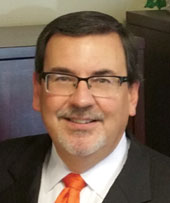 Terry S. Prillaman, Jr., general counsel and executive V.P. of First Community Title Services, traveled to Washington, D.C. and was sworn into the bar of the Supreme Court of the United States. Prillaman, along with several other alumni of SIU School of Law, his alma mater, took the oath of admission administered by SCOTUS Chief Justice John Roberts. Justice Ruth Bader Ginsburg later attended the reception honoring Prillaman, along with Prillaman's daughter, Jennifer.
Washington first African American judge in district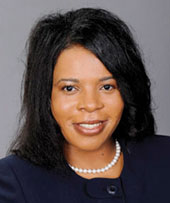 Alicia Washington has been appointed to judge. She is the first African American judge appointed to tenth District. The tenth Circuit includes Peoria, Tazewell, Marshall, Putnam and Stark counties. This lifelong Peorian is a graduate of Washington Gifted School and Peoria High School, who attended the University of Illinois, obtaining her bachelor's degree in business administration. She followed that with earning a master's degree in leadership in human service administration from Bradley University. In 2001, she received her juris doctor from Michigan State.
Holliman makes history in Champaign County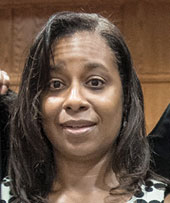 Ronda Holliman was appointed associate judge, after being sworn in during a ceremony at Champaign County Courthouse in Urbana on Friday, August 28, 2015. She was a state and federal prosecutor for 15 years. Holliman becomes only the fifth female on the bench in the history of Champaign County. Raised in Matteson, Coleman received her undergraduate degree in 1993 from Western Illinois University in Macomb and her law degree in 2000 from the University of Illinois-College of Law. Holliman is an avid runner, plus she is also a member of the Junior League and a board member of Girls on the Run Champaign County.
Dill now partner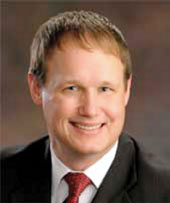 The law firm of Erwin, Martinkus & Cole, Ltd. has welcomed Adam M. Dill as a partner specializing in criminal law, family law and civil litigation. A 1995 graduate of Champaign Centennial High School, Dill obtained his bachelor of arts degree from DePauw University in 1999 and his juris doctorate from DePaul University in 2002. Dill has 10 years of trial experience as a senior assistant state's attorney in Champaign County. He joined the firm in 2012 as an associate attorney. Dill and his wife, Anne, reside in Monticello with their three children.

Staff provides multi-facted and multi-lingual support

Attorney AJ Ruggieri and Geovanny-Geo-Vega, a consultant staffer, provide multi-lingual support for Steigmann Law PC , including in-house interpreting and translation services. The staff is helpful to customers in three languages: English, Spanish and Portuguese. Principal attorney, David Steigmann and attorney at law, Betsy Holder provide litigation support, while Ruggieri mainly works on transactional support and work.


Back to top
Part of The News-Gazette, Inc. community of websites:
News-Gazette | IlliniHQ | WDWS | WHMS |