HOME/COVER STORY
---
ACHIEVEMENTS
---
BUSINESS NOW
---
ECONOMICS
---
EDITOR'S NOTE
---
FINE PRINT
---
GET TO KNOW THE CEO
---
GREEN TIPS
---
INNOVATION > THE OUTER LIMITS
---
PREVAILING WAGE
---
SPONSORED GUEST COLUMNIST
---
SUBSCRIBE NOW!
---
CONTACT US
---
ARCHIVE
---
CALENDAR
Editor 's note: submit events, meetings, workshops and conferences at least one month in advance to cibm@news-gazette.com for inclusion in Mark Your Calendar.
< Feb
Mar
Apr >
March 5
March 5, 13 Communication Excellence: Managing Performance with DiSC 8 a.m. to noon on March 5; 1 to 5 p.m. on March 13
Parkland College Business Training, 1315 N. Mattis Ave., Champaign Communication Excellence provides actionable insights into conflict resolution, team building, leadership and coaching. Paid registrants will be issued an access code to complete an online assessment. The assessment must be completed by Feb 19. Fee: $185. Registration deadline: Feb. 19 for March 5 session; Feb. 27 for March 13 session.
March 9
March 19, April 3 Get Control of Email and Get Organized 8 a.m. to noon on March 19; 1 to 5 p.m. on April 3
Parkland College Business Training, 1315 N. Mattis Ave., Champaign Discover how to increase productivity by eliminating unnecessary email; create effective messages; discover time-saving tips; improve email etiquette; reduce legal liability; and create an ordered, stress-free folder structure. Materials include workbooks, desktop reference tools, calculator, and a copy of the best-selling "The Hamster Revolution: How to Manage Email Before it Manages You." Fee: $185. Registration deadline: March 12 for March 19 session; March 28 for April 3 session.
March 27
ECI SCORE: Financing a Small Business 3 to 5:30 p.m.
Champaign County Chamber of Commerce, 303 W. Kirby Ave., Champaign An overview of startup financing for a business. Content: business requirements, preparation needed and sources of capital. Workbook provided. Cost: $25. To register, go to eci-score.org or call 217-359-1791. Email questions to
info@eci-score.org
.
ACHIEVEMENTS February 2014
---
EDITOR'S NOTE: Have you been promoted? Has a colleague completed an intensive education program, or is one celebrating a well-earned retirement? Others in the business community will want to know it. Send milestone employment news and photos to cibm@news-gazette.com, or contact Jodi Heckel at 217-351-5695.
Christie doctors honored for care
Dr. Lawrence Atherton from Christie Clinic's Department of Cardiology and Dr. Sumuk Sundaram from Christie Clinic's Department of Internal Medicine were named Presence Covenant Medical Center Guardian Angels. The awards for outstanding care were initiated by a patient who had positive experiences with both doctors.
The Guardian Angel Program at Presence lets patients and their families show their appreciation for health care employees by making a financial contribution to the hospital in the employee's name. These contributions support a number of Presence programs and services.
Real estate team ranked among top for productivity

The Nick Taylor Team of Re/Max Realty Associates in Champaign was ranked last year among the top real estates sales professionals as measured by the number of properties sold per agent.
"The Thousand," published by REAL Trends and The Wall Street Journal, ranks the top 250 agents and top 250 teams for transaction sides and sales volume. The Nick Taylor Team ranked 145 on the top 250 teams by transaction sides list, with 263 closed transactions in 2012.
The Nick Taylor Team includes Nick Taylor, Autumn Berbaum, Prudence Blumenshine, Craig Buchanan, Bob Carley, Davonne Porter and Curtis Royse.
Four doctors join Christie Clinic

Dr. Prakash Thopiah has joined Christie Clinic's Department of Cardiology. Thopiah has served as an interventional cardiologist in the Champaign area for 25 years and has extensive expertise implanting stents to the heart, legs and kidneys. He received his medical degree at Bangalore Medical School in Bangalore, India, and fulfilled his cardiology fellowship at Wayne State University Affiliated Hospitals in Detroit, Mich. He completed a fellowship in interventional cardiology at Henry Ford Hospital in Detroit, Mich.
Dr. Takeem Lohano has joined Christie Clinic's Department of Pediatrics. He has special medical interests in newborn medicine, asthma and diabetes. Lohano received his medical degree from Isra University Hyderabad, Sindh, Pakistan, and fulfilled his medical residency at the Women and Children's Hospital at State University of New York in Buffalo.
Dr. Kiranmai Jamma and Dr. Muhammad Omer Toor have joined the Department of Hospital Medicine of Christie Clinic at Presence Covenant Medical Center.
Jamma received her medical degree from Gandhi Medical College, India, and fulfilled her residency at the University of Illinois, Peoria. She is board-certified by the American Board of Internal Medicine and served as an internal medicine physician at Christie Clinic for eight years.
Toor received his medical degree at Army Medical College in Rawalpindi, Pakistan, and fulfilled his residency at the University of Illinois at Urbana-Champaign. He was the resident medical officer at Qauid e Azam Post Graduate Medical College at the Pakistan Institute of Medical Sciences.
WM Putnam celebrates 65th anniversary
WM Putnam of Bloomington, an office furniture and Smart Supply Systems company, celebrated 65 years in business in 2013. The company offers design services to enhance a workplace environment and office supply management.
Real estate sales associates recognized
Local real estate sales associates were recognized by Coldwell Banker for their performance based on gross commission income. The Foster Team with Coldwell Banker Honig-Bell in Monticello and sales associate R.J. Cook were recognized with the company's International Sterling Society designation, and sales associate Shelley Rogers was recognized with the company's International Diamond Society designation.
The International Sterling Society designation awarded to Cook was awarded to the top 14 percent of sales associates in the Coldwell Banker system worldwide, and the International Diamond Society designation for Rogers was achieved by the top 9 percent of sales associates in the Coldwell Banker system worldwide.
Ben Myers joins Re/Max Realty Associates

Ben Myers has joined Re/Max Realty Associates as a sales partner with the Steve Starwalt Team. Myers is a native of Clinton, and he attended Illinois State University. He now lives in St. Joseph.
Kate Bagley joins Heartland Bank

Kate Bagley has joined Heartland Bank and Trust Co. as a mortgage banker. She is at the bank's office at 1101 W. Windsor Road, Champaign. Bagley received her bachelor's degree from Eastern Illinois University. She is from Arthur.
Back to top
Part of The News-Gazette, Inc. community of websites:
News-Gazette | IlliniHQ | Business Directory | WDWS | WHMS | idomagazine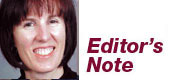 Homemade
The rainforest exhibit at Miller Park Zoo in Bloomington. The pole vault pit at Illini track meets. The crowns your dentist uses.
These are all products of Champaign County businesses. In this issue, we profile just a few businesses from our county that are creating products for customers here and around the country.
No doubt many of them have touched your lives in some way. They may have supplied the suspension assembly for your car (Eagle Wings Industries, Rantoul); the cap and gown your child wore at graduation (Herff Jones, Champaign); the plastic cups you drink from at a tailgate (Solo Cup Co., Urbana ); or the bike helmet (Easton-Bell Sports, Rantoul) or radio-controlled plane (Hobbico and Horizon Hobby, both in Champaign) you use when relaxing on the weekend.
Your morning cup of joe may have been roasted locally (Columbia Street Roastery, Champaign); and your Friday night beer brewed just down the street (Triptych Brewery, Savoy).
I enjoyed learning more about local businesses I was already aware of, and hearing about those that weren't familiar to me. I hope you do too.
Jodi Heckel is editor of Central Illinois Business magazine. She can be reached at 217-351-5695 or jheckel@news-gazette.com.