HOME/COVER STORY
---
ACHIEVEMENTS
---
BUSINESS NOW
---
CHAMBER VIEW
---
EDITOR'S NOTE
---
FINE PRINT
---
FORTY UNDER 40
---
GET TO KNOW THE CEO
---
GREEN TIPS
---
INNOVATION > THE OUTER LIMITS
---
SUBSCRIBE NOW!
---
CONTACT US
---
ARCHIVE
---
CALENDAR
Editor 's note: submit events, meetings, workshops and conferences at least one month in advance to cibm@news-gazette.com for inclusion in Mark Your Calendar.
< Nov
Dec
Jan >
December 6
First Friday Coffee 7:30 to 9 a.m.
First Mid-Illinois Bank & Trust, Shoppes of Knollwood, 2229 S. Neil St., Champaign Enjoy complimentary coffee, conversation and a light breakfast as you network on the first Friday of each month. For more information on First Fridays, or to find out where these events are being held, visit
www.champaigncounty.org
or call 217-359-1791.
December 12
Fearless Facilitation -- How to Lead Effective Meetings Dec. 4, 8 a.m. to noon; Dec. 12, 8 a.m. to noon or 1 to 5 p.m.
Parkland College Business Training, 1315 N. Mattis Ave., Champaign Research shows that 62 percent of all meetings lack a clearly stated objective and agenda, and almost half of all professionals rate the quality of meetings at their organization as fair to poor. Learn how to bring a laser-like focus to every agenda, handle disruptions with ease and condense a week's worth of meetings into a single session with Steven Welland. Fearless Facilitators expertly foster participation and make any group session more productive. Achieve desired results and manage relationships and process at the same time. Participants will learn how to lead effective meetings, demonstrate fundamental facilitation skills, make optimal use of people's time and talents, strike the right balance between purpose, process and participation, and exhibit the confidence and competence of a fearless facilitator. Fee: $135. Registration deadline: Nov. 27 for Dec. 4 session; Dec. 5 for Dec. 12 sessions.
December 12
Business After Hours 5 to 7 p.m.
Well Fargo Home Mortgage, 2107 S. Neil St., Champaign Join fellow chamber members and their guests in this networking opportunity hosted this month by Wells Fargo Home Mortgage. Proceeds from the $5 per person donation at the door will help fund chamber programs. The donation for nonmembers and guests is $8.
December 16
Connect@Lunch Noon to 1 p.m.
Longhorn Steakhouse, 2101 N. Prospect Ave., Champaign This program is for people who want to meet other members of the business community, find sales leads or explore possible solutions to a business problem utilizing other members' experience and expertise. For $17, you will have your choice of several meal options from their Lunch Combos menu along with soft drinks. Plus every attendee will receive a free pass for an upcoming Business After Hours. To sign up, contact Chris Sheppard at
ChristopherS@champaigncounty.org
or 217-359-1791.
ACHIEVEMENTS December 2013
---
EDITOR'S NOTE: Have you been promoted? Has a colleague completed an intensive education program, or is one celebrating a well-earned retirement? Others in the business community will want to know it. Send milestone employment news and photos to cibm@news-gazette.com, or contact Jodi Heckel at 217-351-5695.
Pixo adds staff members

Landi Lark joined Pixo as a support engineer. She is responsible for technical support and the end user help desk. Lark has a bachelor's degree in computer engineering from the University of Illinois, and she teaches computer science to high school girls at the summer GAMES camp hosted by Women in Engineering at the UI.
Dan Schreiber joined Pixo as traffic manager. He has worked in the Web industry for more than a decade, as project manager for SourceGear Corp. and Spyglass Inc. He has a bachelor's degree in computer science from Indiana University.
Matt Sharkey is now a senior developer at Pixo. He first joined Pixo in 2000, then in 2007 co-founded Dizzy Giant, which provides motion graphics and Web design for films. He graduated from Columbia College in Chicago, where he studied film and video.
Cameron Macintosh joined Pixo as a software developer. He previously worked in electronic medical record systems, working for Lifepoint Informatics and Epic Systems. He has a bachelor's degree in computer science from the University of Minnesota.
Heath's employee completes training

Tyler Wallace of Heath's Inc. in Monticello achieved advanced level recognition for the service technician program through a training program with John Deere. Heath's participates in comprehensive training through a John Deere University program. The program aims to provide expertise in sales, service or parts at John Deere dealerships.
Busey recognized by state association
Busey received a 2013 Illinois Bank Community Service Award from the Illinois Bankers Association. The awards, presented at the annual IBA Conference and Trade Show, recognize Illinois financial institutions that demonstrate a high level of service in their communities.
Busey's community service efforts include donations and volunteer hours to a number of local organizations, including its annual Community Promise Week, in which Busey employees volunteer with service organizations.
Yoga instructor, author publishes new book
Lois Steinberg , director of the Yoga Institute of Champaign-Urbana, recently released a new book, "Iyengar Yoga Cancer Book." Steinberg is a certified Iyengar Yoga instructor with an advanced level of certification and more than 35 years of study, practice and teaching experience. She is the author of two other books and numerous articles on yoga.
Schweighart joins Re/Max

Rod Schweighart has joined Re/Max Realty Associates as a broker. Previously, Schweighart spent 25 years in banking, specializing in agriculture and mortgage lending. He graduated from Unity High School and Eastern Illinois University, and he lives in Philo.
Norfleet earns certification

Phil Norfleet , an American Family Insurance agent in Monticello, has been recognized with the American Star Excellence in Customer Experience Certification. The certification honors agents for providing outstanding customer experience. The process for awarding the certification consists of a customer satisfaction survey. Only agencies in the top 20 percent nationwide, based on the surveys, are eligible for the certification.
Norfleet has been an agent for American Family since 1990.
Hulten joins Carle

Pam Hulten is the new director of annual funds and corporate relations at the Carle Development Foundation. She is responsible for growing Carle's base of charitable support and managing its donor support program, the Circle of Friends, and employee giving campaigns. She will work on charitable relationships with local and regional businesses, vendors and foundations, and coordinate development functions, including the Carle Golf Open.
Hulten previously was director of resource development for the United Way of Champaign County, as well as income development manager and Relay for Life business manager for the American Cancer Society, Illinois Division. She is involved in the United Way's Emerging Community Leaders program and is the most recent past president of Urbana Rotary.
Back to top
Part of The News-Gazette, Inc. community of websites:
News-Gazette | IlliniHQ | Business Directory | WDWS | WHMS | idomagazine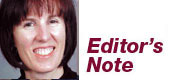 According to research by Harvard Business Review, 58 percent of companies it surveyed are currently using social media and 21 percent were preparing to launch social media initiatives.
However, only 12 percent of those companies feel they are using social media effectively. Two-thirds had no formal social media strategy and 61 percent said they must overcome a learning curve before adopting a social media strategy.
In this issue, social media consultant Carl Catedral offers some advice, noting companies need to emphasize the "social" part by engaging in conversations, rather than what Harvard Business Review termed "shout marketing." A report on that magazine's research said: "The best users understand that social media is a conversation, not a monologue. More effective companies use social media to interact with customers by creating online customer groups and monitoring trends. They were twice as likely to use social media to research new products."
You can now follow Central Illinois Business magazine on Twitter, at @CentralILBiz. We hope to share news and talk with others in the local business community. Follow us!
Jodi Heckel is editor of Central Illinois Business magazine. She can be reached at 217-351-5695 or jheckel@news-gazette.com.