HOME/COVER STORY
---
ACHIEVEMENTS
---
AG BUSINESS
---
BEST BUSINESS
---
BUSINESS COMMUNITY
---
BUSINESS NOW
---
ECONOMICS
---
EDITOR'S NOTE
---
Entrepreneur Tips
---
FINE PRINT
---
GET TO KNOW THE CEO
---
GOOD BUSINESS
---
GREEN TIPS
---
Immigration
---
INNOVATION > THE OUTER LIMITS
---
Issues
---
LEGAL PILLARS
---
MADE IN CHAMPAIGN COUNTY
---
MARKETING
---
OIL/GAS INDUSTRY
---
ORGANIZATIONAL KNOWLEDGE
---
FORTY UNDER 40 NOMINATIONS
---
SUBSCRIBE NOW!
---
CONTACT US
---
ARCHIVE
---
CALENDAR
Editor 's note: submit events, meetings, workshops and conferences at least one month in advance to cibm@news-gazette.com for inclusion in Mark Your Calendar.
< May
Jun
Jul >
June 15
Take Control-Reducing Email Stress and Overload
Take Control-Reducing Email Stress and Overload Wednesday 6/7/2017 and 6/15/2017 Business Training & Community Education 1315 North Mattis Avenue Champaign, IL 61821 Do you often feel like you could spend your entire day responding to incoming email messages and still never keep up? Ineffective email practices impact productivity, teamwork and your organizations bottom line! From the minute to minute interruptions of today's email systems to the loss of personal connections, our current email practices are a major cause of disruptions to organizational and individual performance. Take Control - Reducing Email Stress and Overload is designed to teach research proven strategies for managing excessive emails, efficiently handling all incoming emails, writing effective emails, minimizing interruptions and utilizing all the tips and tricks to help you take back control of your email systems! Tuition: $199.00 per course. For more information, go to parkland.edu/bcte.
June 15
SBDC Workshop: Starting Your Business in Illinois
SBDC Workshop: Starting Your Business in Illinois 3 to 5 p.m. Illinois Small Business Development Center at Champaign Co. EDC 1817 S. Neil St., Ste. 100 Champaign, IL 61820 This informative two hour workshop helps entrepreneurs understand many of the steps and requirements of starting a small business in Illinois. You'll be taken step-by-step through a variety of topics by speaker Don Elmore, SBDC director, and have the opportunity to ask questions. Free to attend, registration required to secure a spot - limited space available. Materials will be provided. RSVP to
carly@champaigncountyedc.org
or 217-359-6261.
June 27
Connections over coffee
Connections over Coffee 7:30 to 9 a.m. Cunningham Children's Home 1301 N Cunningham Ave., Urbana Connections over Coffee is a morning networking event for the Champaign-Urbana community. Bring your business cards, a friend, and your spunky personality for a morning of connections! Contact the Urbana Business Association for more information at 217-344-3872.
June 28
Coffee with the Black Chamber
Coffee with the Black Chamber 8 to 9 a.m. Location to be determined Meet monthly on the last Wednesday of the month to network with fellow business professionals. For more information, contact the Champaign County Black Chamber of Commerce at
contact@theccbcc.org
BEST BUSINESS June 2017
---
Financing Business Expansion
---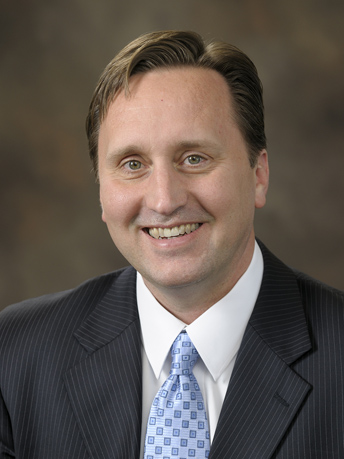 Do you want to grow your business and capitalize on increased economic activity? Many entrepreneurs are taking this opportunity to focus on either organic growth or acquisitions - or both. Still others are interested in establishing a new business. Community bankers, like First Mid, are poised to assist business owners to successfully grow their enterprises for the benefit of its owners, employees, and the community. Often, lenders partner with the Small Business Administration (SBA) to facilitate financing for growth which the bank couldn't provide on its own. The SBA provides a partial guarantee and additional assurance to the bank to facilitate a loan or loans as discussed below.
Community bank lenders can be a great partner and resource and for companies to expand internally or organically. If you need to expand production or storage facilities, and add heavy equipment to accommodate growth, lenders can provide financing to combine existing debt with funding needed for expansion. The SBA 504 program can be a great solution because it typically requires less equity than conventional financing, and provides long-term fixed rate financing for up to 40% of the project. You might find yourself requiring additional capital to finance transportation equipment, inventory and accounts receivables to grow your business. Here again, community lenders can provide assistance by financing the growth of those assets with enhancement of the SBA 7a program, if needed.
Community bank lenders can also help companies expand when they acquire complimentary businesses, which result in a stronger organization. Again, the SBA 504 program has particular advantages for financing business real estate and long-term assets. Perhaps you find your business needing financing for the purchase of operating assets of a target business. SBA guarantees under the 7a program are often used to enhance acquisition loans when a collateral deficiency exists, such as when financing is needed to fund some portion of goodwill or 'blue-sky'.
As a business owner who plans to seek capital for growth, it's important to consider how this growth meshes with your business plan. Development of the business plan will help determine how much additional capital the business needs, and for what exact purposes the funds are needed. If owners need assistance developing a business plan, they can contact their local SCORE or Small Business Development Center offices. More information about the Champaign offices can be found at www.eci-score.org and www.cusbdc.org.
In an improving economy, opportunities will exist for business owners to expand their businesses. Community lenders and the SBA are poised to assist by providing financing for those growing businesses. Now is a good time for business owners to update their business plan and contact their lenders to discuss opportunities for the future.
Mitch Swim is the Regional Community Banking President for First Mid-Illinois Bank & Trust. You may reach Mitch and the local First Mid commercial lending team at (217) 359-9837.
Back to top
Part of The News-Gazette, Inc. community of websites:
News-Gazette | IlliniHQ | WDWS | WHMS |