HOME/COVER STORY
---
ACHIEVEMENTS
---
AG BUSINESS
---
BEST BUSINESS
---
Best of Towns Best Business Services
---
Best of Towns Best Coffee Shop
---
Best of Towns Best Hair Stylist and Spa
---
Best of Towns Best Health Club
---
Best of Towns Financial Company
---
Best of Towns Restaurant
---
BUSINESS NOW
---
ECONOMICS
---
EDITOR'S NOTE
---
Entrepreneur Tips
---
FINE PRINT
---
GET TO KNOW THE CEO
---
GOOD BUSINESS
---
GREEN TIPS
---
INNOVATION > THE OUTER LIMITS
---
LEGAL PILLARS
---
MADE IN CHAMPAIGN COUNTY
---
MARKETING
---
OIL/GAS INDUSTRY
---
ORGANIZATIONAL KNOWLEDGE
---
FORTY UNDER 40 NOMINATIONS
---
SUBSCRIBE NOW!
---
CONTACT US
---
ARCHIVE
---
CALENDAR
Editor 's note: submit events, meetings, workshops and conferences at least one month in advance to cibm@news-gazette.com for inclusion in Mark Your Calendar.
< Jan
Feb
Mar >
February 2
Home Buyer's Seminar
Home Buyer's Seminar 6 to 8:30 p.m., 6 to 8:30 p.m., 9 a.m. to 2 p.m. Parkland College Business Training, 1315 N. Mattis Ave., Champaign Learn about budgeting, pre-qualification, inspection, closing, and other important steps in the home buying process. Discover helpful home maintenance tips and what to do if financial difficulties occur after the purchase. Offered each month throughout the year. Qualified mortgage loan officers from local banks and lending institutions teach all seminars. - See more at:
http://champaigncounty.org
or call 217-351-2235.
February 7
Style for Success
Style for Success 4 to 5 p.m. Parkland College Business Training, 1315 N. Mattis Ave., Champaign Master your first impression by unlocking the style secrets to dressing for success with Cynthia Bruno. Discover how you can use your own personal style to make a more powerful visual presentation, learn the styles and cuts that best flatter your assets, and find out how to discover your personal color profile. Call 217-351-2235 for more information.
February 16
Athena Award Luncheon
Athena Award Luncheon 12 to 1:30 p.m. Champaign Country Club 1211 S. Prospect Ave. Champaign Join Champaign County Chamber of Commerce members and representatives from local businesses as we honor the 2017 ATHENA Award(r) recipient. The recipient of the ATHENA Award(r) demonstrates excellence, creativity and initiative in his or her business or profession; provides valuable service by devoting time and energy to improve the quality of life for others in the community; and assists women in reaching their full leadership potential. The cost to attend is $33 for members and $41 for non-members. To register, please contact Caryn Isenhower at
caryni@champaigncounty.org
. Registration and cancellation deadline is Monday, February 13, 2017.
February 24
LinkedIn for Today's Professional
LinkedIn for Today's Professional 12 to 1:30 p.m. Parkland College Business Training, 1315 N. Mattis Ave., Champaign Everyone knows that they should be engaging on LinkedIn, but how is it done? Christine Schmucker will cover the basics of the LinkedIn profile, expanding your network, and interacting. Discover how to connect with individuals, follow companies, and use tools to interact with your network. Prerequisite: LinkedIn account and login information.
MARKETING August 2015
---
Marketing like Dale
---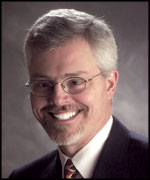 What if I told you that a book written almost 80 years ago could make you better at marketing your company and serving your customers (and aren't those two deeply connected?) by the end of this year?
It's true. When Dale Carnegie wrote "How to Win Friends and Influence People," it became one of the very few business books to truly earn the description "timeless."
And the six guiding principles Carnegie laid out aren't just for relationshipbuilding. If you let them, they can guide your marketing to a new level of effectiveness very quickly. Let's run down the list.
1. "Be genuinely interested in other people." Sounds simple, right? But if your business isn't driven -- from the top -- by a deep desire to help your customers, you're breaking this first principle. What do you do to make sure every customer or client knows they come first, every day? Is it in your mission statement? Your employee manual? Is it part of your hiring ad promotion process?
2. "Smile." Every company, big or small, has a brand -- a public face that people associate with you. Yours is either friendly and inviting, or it isn't. And it doesn't get that way by accident. Consider every aspect of your business that touches the customer. Your people. Your physical space. Your website. The way you handle transactions. Do they put forward a warm,welcoming feeling -- or do they create lots of small but deadly barriers to doing business with you?
3. "Remember that a person's name is to that person the sweetest and most important sound in any language." Once technology caught up to Carnegie, this was proven to be resoundingly true -- we have a more positive response to our own names than to virtually any other word. If you see customers in person, are they called by name? If you have staff, are they encouraged to remember and use customers' names? Do you take advantage of technology to personalize your messages? For example, are you working with an agency and a printer who can create direct mail that uses variable data printing to personalize what the recipient sees? Do your emails use the recipient's name?
4. "Be a good listener. Encourage others to talk about themselves." When we think about marketing, we mostly think about sending our message outward. But what about giving customers or prospects a chance? How often do you ask customers how well you're serving them? Or how you could do things better for them? Or what else they need that you're not providing? How much do you know about your existing customers -- especially your best and most profitable ones? The more you know about them, the easier it is to find others like them.
5. "Talk in terms of the other person's interests." Here's the one that gets broken most often. Look at how much marketing is focused on the company, and how little is focused on the consumer. It's kind of ridiculous -- and yet it's everywhere. Want to see a great example of how to do this well? Go online and cue up any of the commercials that actor Denis Leary voices for Ford Trucks. They're relentless customer-focused. Make yourself this promise. Don't send out one more marketing message -- not a radio or TV spot, a print ad, a mailer, a social media post, a billboard -- unless it talks about benefits for the customer exclusively.
6. "Make the other person feel important-- and do it sincerely." Because the other person is important. They're your customers. Without them, you don't exist. If you're doing the other five things mentioned here, this one pretty much takes care of itself. If you're not, it won't. How do you make customers feel important? You make sure your business revolves around them. You see them as a treasure, not a nuisance. You're open for business when they need you most -- and in the ways they need you most. Above everything, you make a point of looking at your business at least once a month (if not more frequently) and asking, "What's one more thing we can do to help our customers feel important?"
Oh ... and if you've never read "How to Win Friends and Influence People," get it today and get reading. If you think it will be outdated or irrelevant, you'll be shocked at how much better it can make you at running a business.
Back to top
Part of The News-Gazette, Inc. community of websites:
News-Gazette | IlliniHQ | WDWS | WHMS |