HOME/COVER STORY
---
ACHIEVEMENTS
---
AG BUSINESS
---
BEST BUSINESS
---
BUSINESS COMMUNITY
---
BUSINESS NOW
---
ECONOMICS
---
EDITOR'S NOTE
---
Entrepreneur Tips
---
FINE PRINT
---
GET TO KNOW THE CEO
---
GOOD BUSINESS
---
GREEN TIPS
---
Immigration
---
INNOVATION > THE OUTER LIMITS
---
Issues
---
LEGAL PILLARS
---
MADE IN CHAMPAIGN COUNTY
---
MARKETING
---
OIL/GAS INDUSTRY
---
ORGANIZATIONAL KNOWLEDGE
---
FORTY UNDER 40 NOMINATIONS
---
SUBSCRIBE NOW!
---
CONTACT US
---
ARCHIVE
---
CALENDAR
Editor 's note: submit events, meetings, workshops and conferences at least one month in advance to cibm@news-gazette.com for inclusion in Mark Your Calendar.
< May
Jun
Jul >
June 15
Take Control-Reducing Email Stress and Overload
Take Control-Reducing Email Stress and Overload Wednesday 6/7/2017 and 6/15/2017 Business Training & Community Education 1315 North Mattis Avenue Champaign, IL 61821 Do you often feel like you could spend your entire day responding to incoming email messages and still never keep up? Ineffective email practices impact productivity, teamwork and your organizations bottom line! From the minute to minute interruptions of today's email systems to the loss of personal connections, our current email practices are a major cause of disruptions to organizational and individual performance. Take Control - Reducing Email Stress and Overload is designed to teach research proven strategies for managing excessive emails, efficiently handling all incoming emails, writing effective emails, minimizing interruptions and utilizing all the tips and tricks to help you take back control of your email systems! Tuition: $199.00 per course. For more information, go to parkland.edu/bcte.
June 15
SBDC Workshop: Starting Your Business in Illinois
SBDC Workshop: Starting Your Business in Illinois 3 to 5 p.m. Illinois Small Business Development Center at Champaign Co. EDC 1817 S. Neil St., Ste. 100 Champaign, IL 61820 This informative two hour workshop helps entrepreneurs understand many of the steps and requirements of starting a small business in Illinois. You'll be taken step-by-step through a variety of topics by speaker Don Elmore, SBDC director, and have the opportunity to ask questions. Free to attend, registration required to secure a spot - limited space available. Materials will be provided. RSVP to
carly@champaigncountyedc.org
or 217-359-6261.
June 27
Connections over coffee
Connections over Coffee 7:30 to 9 a.m. Cunningham Children's Home 1301 N Cunningham Ave., Urbana Connections over Coffee is a morning networking event for the Champaign-Urbana community. Bring your business cards, a friend, and your spunky personality for a morning of connections! Contact the Urbana Business Association for more information at 217-344-3872.
June 28
Coffee with the Black Chamber
Coffee with the Black Chamber 8 to 9 a.m. Location to be determined Meet monthly on the last Wednesday of the month to network with fellow business professionals. For more information, contact the Champaign County Black Chamber of Commerce at
contact@theccbcc.org
OIL/GAS INDUSTRY December 2014
---
One step closer to fracking in Illinois
---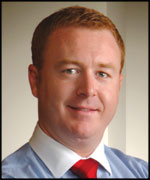 Illinois passed legislation over a year ago permitting and regulating high-volume hydraulic fracturing, or "fracking." That legislation, passed in June 2013, required that the Illinois Department of Natural Resources develop rules to enforce the new law and to clarify the permitting process. However, for the last year and a half, not a single permit has been issued while the DNR and the Illinois Joint Committee on Administrative Rules, with input from environmental and industry advocates, try to develop rules that protect the environment and landowners, while making the permitting process economically feasible for drilling companies.
High-volume fracking has been in practice in the United States for almost 50 years but has recently become a hotbed for debate. In general, the process consists of injecting a high-pressure mix of fluid and particulate into a deep wellbore with the purpose of creating cracks (or "fractures") in underground rock formations, allowing natural gas and petroleum to flow more freely from their natural reservoirs.
Environmental advocates regularly cite fears of contaminated drinking water and increased seismic activity, while advocates for fracking refer to North Dakota as an example of the positive economic impact the practice can have on the state.
In North Dakota, the stories are commonplace: more job openings than could possibly be filled with residents and workers spending the night in Wal-Mart parking lots because the housing market can't keep up with the influx of new workers. In fact, it has been reported that while states around the country are operating at a deficit and are looking for ways to increase revenue or cut spending, North Dakota is bringing in more than $1 billion in additional annual tax revenue from the oil and gas industry and has increased state spending dramatically over the last few years.
However, although desperate to fix the Illinois economy, Illinoisans should be mindful that with every boom comes a bust. While wages have soared in drilling communities, so have the costs of goods and services. Many North Dakota communities have also experienced increased criminal activity, severe housing shortages and extraordinary stress to existing infrastructure.
The Illinois Hydraulic Fracturing Regulatory Act is regarded as one of the most restrictive fracking statutes in the country, but the rules haven't had such a consistent identity. In fact, the evolution of the rules has resembled the 1931 film, "Dr. Jekyll and Mr. Hyde."
The first draft of proposed rules was met with strong opposition by environmental advocates claiming that the rules were not in line with, and in some instances seemed to undercut, the legislation itself. The second draft, which attempted to address many of issues raised by environmentalists, was met with equally strong opposition from industry advocates claiming that the permitting process was overly onerous and would deter companies from doing business in Illinois.
After dragging the process along for a year and half, landowners and companies have begun to grow impatient. There has been a growing fear that these companies may direct their resources elsewhere if the permitting process remains cloaked in a perpetual veil of uncertainty. Landowners who have sold or leased their mineral rights have likened the delay to a taking by the state and want the state to pay them just compensation.
Now after more than 30,000 comments from the public, the DNR thinks it has struck an appropriate balance between the protection of the public and economic development for the state of Illinois.
Although the rules have been approved, they have not yet been released to the public as of the date of this article, and the process continues to draw outrage from advocates on both sides of the issue. I guess we'll all have to wait until the rules are finally released to the public to learn what's in them -- it seems like I've heard that somewhere before.
Author's Note: In November, a group of landowners filed suit in Madison County to prevent the implementation of the new rules. They allege the DNR failed to follow standard rulemaking procedures.
Randy Green is a Shareholder at Meyer Capel, a professional corporation. He can be reached at 217-552-1800 or rgreen@meyercapel.com. DISCLAIMER: This article does not constitute legal advice, nor does it create an attorney-client relationship.
Back to top
Part of The News-Gazette, Inc. community of websites:
News-Gazette | IlliniHQ | WDWS | WHMS |