HOME/COVER STORY
---
ACHIEVEMENTS
---
BUSINESS NOW
---
CHAMBER VIEW
---
EDITOR'S NOTE
---
FINE PRINT
---
FORTY UNDER 40
---
GET TO KNOW THE CEO
---
GREEN TIPS
---
INNOVATION > THE OUTER LIMITS
---
SUBSCRIBE NOW!
---
CONTACT US
---
ARCHIVE
---
CALENDAR
Editor 's note: submit events, meetings, workshops and conferences at least one month in advance to cibm@news-gazette.com for inclusion in Mark Your Calendar.
< Nov
Dec
Jan >
December 6
First Friday Coffee 7:30 to 9 a.m.
First Mid-Illinois Bank & Trust, Shoppes of Knollwood, 2229 S. Neil St., Champaign Enjoy complimentary coffee, conversation and a light breakfast as you network on the first Friday of each month. For more information on First Fridays, or to find out where these events are being held, visit
www.champaigncounty.org
or call 217-359-1791.
December 12
Fearless Facilitation -- How to Lead Effective Meetings Dec. 4, 8 a.m. to noon; Dec. 12, 8 a.m. to noon or 1 to 5 p.m.
Parkland College Business Training, 1315 N. Mattis Ave., Champaign Research shows that 62 percent of all meetings lack a clearly stated objective and agenda, and almost half of all professionals rate the quality of meetings at their organization as fair to poor. Learn how to bring a laser-like focus to every agenda, handle disruptions with ease and condense a week's worth of meetings into a single session with Steven Welland. Fearless Facilitators expertly foster participation and make any group session more productive. Achieve desired results and manage relationships and process at the same time. Participants will learn how to lead effective meetings, demonstrate fundamental facilitation skills, make optimal use of people's time and talents, strike the right balance between purpose, process and participation, and exhibit the confidence and competence of a fearless facilitator. Fee: $135. Registration deadline: Nov. 27 for Dec. 4 session; Dec. 5 for Dec. 12 sessions.
December 12
Business After Hours 5 to 7 p.m.
Well Fargo Home Mortgage, 2107 S. Neil St., Champaign Join fellow chamber members and their guests in this networking opportunity hosted this month by Wells Fargo Home Mortgage. Proceeds from the $5 per person donation at the door will help fund chamber programs. The donation for nonmembers and guests is $8.
December 16
Connect@Lunch Noon to 1 p.m.
Longhorn Steakhouse, 2101 N. Prospect Ave., Champaign This program is for people who want to meet other members of the business community, find sales leads or explore possible solutions to a business problem utilizing other members' experience and expertise. For $17, you will have your choice of several meal options from their Lunch Combos menu along with soft drinks. Plus every attendee will receive a free pass for an upcoming Business After Hours. To sign up, contact Chris Sheppard at
ChristopherS@champaigncounty.org
or 217-359-1791.
FINANCIAL PLANNING February 2013
---
Financial strategies for success
---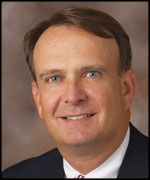 As we venture into a new year, the prospect of developing and adhering to a financial strategy can sometimes be overwhelming. However, it doesn't have to be complicated. When organizing your finances and planning for the coming year, consider taking the following three steps:
• Measure your current financial status.
• Identify your financial goals.
• Identify the steps to help you get there.
Measuring your current financial status can best be accomplished by preparing a personal balance sheet.
Goal setting is critical in creating a successful financial plan, but few people actually set clearly defined goals. Funding a child's education, increasing current income, reducing taxes, achieving retirement security and passing accumulated wealth to their families at death are all popular primary financial objectives.
Set aside enough reserve funds to cover emergencies or temporary unemployment. By planning ahead for large expenditures, you can prevent anxiety and save on finance charges. Many financial planners suggest you have three months' salary available in savings for the unexpected. Then take a look at your spending needs over the next year or two. Once you've determined how much you need and when you'll need it, you're ready to identify the steps to get you there.
Here are four points to include in your financial strategy.
Consistent saving.
Using a payroll deduction or automatic savings program is often more successful than simply trying to save on a less frequent basis. Automatic saving plans are easy to set up, result in consistent deposits and are available in a number of forms. Select one that meets your long-term needs and fits your budget.
Wise investing.
Investments come with risks, and ideally higher returns to compensate for those risks. Asset allocation, diversification and investment costs should all be taken into account as part of a wise investment strategy. Understanding the risks of price fluctuation, loss and inflation are necessary when creating your financial plan.
Adequate protection.
Periodically, you should review all your insurance coverage. This includes homeowners/renters, health, auto, disability and any umbrella policies. For peace of mind, make sure you have the right combination of coverage and deductibles. If you use insurance primarily for "catastrophic" coverage, remember that higher deductibles usually translate into lower premiums.
For life insurance, first evaluate how much you really need. If your family would need significant funds to replace your income, a larger policy might make sense. If you are single, perhaps a smaller policy (and smaller premiums) would be a more cost-effective option. Also, compare the benefits and costs of term and whole life policies. For younger, healthy individuals without need for permanent protection, a term policy may be better.
Use a qualified adviser,
if you need one.
In areas where you need or want help, find the right adviser. It may be an investment professional or financial planner who can provide guidance. Make sure he or she is qualified and that you can comfortably work with him or her. Do your homework. The more knowledgeable you are, the better you will be able to evaluate recommendations.
When considering an adviser, review qualifications and experience such as education, number of clients and professional references. Find an adviser with a competitive edge such as a CFP, CFA and/or CTFA designation. With extremely stringent academic, continuing education and examination requirements, these designations are considered to be some of the most difficult and prestigious to obtain.
Remember, your decisions will affect you and your family for a long time. Implementing a financial plan now will reap benefits for years to come.
Curt Anderson is executive vice president and managing director of Busey Wealth Management.
Back to top
Part of The News-Gazette, Inc. community of websites:
News-Gazette | IlliniHQ | Business Directory | WDWS | WHMS | idomagazine