HOME/COVER STORY
---
ACHIEVEMENTS
---
BUSINESS NOW
---
EDITOR'S NOTE
---
FINE PRINT
---
GET TO KNOW THE CEO
---
GREEN TIPS
---
INNOVATION > THE OUTER LIMITS
---
TAX REGULATIONS
---
SUBSCRIBE NOW!
---
CONTACT US
---
ARCHIVE
---
CALENDAR
Editor 's note: submit events, meetings, workshops and conferences at least one month in advance to cibm@news-gazette.com for inclusion in Mark Your Calendar.
< Apr
May
Jun >
May 9
EaRN Leads/Speed Networking Program 7:30 to 8:30 a.m.
Champaign County Chamber of Commerce, 303 W. Kirby Ave., Champaign The Exchange and Referral Network is the Champaign County Chamber of Commerce's version of a combination Leads/Speed Networking program. Registration opens at 3 p.m. May 2 for this session. Only one person per industry may participate per week. Registration is first-come, first-served. If your industry category is already filled when you register, your name will be kept on the waiting list. If the first registration is unable to attend the following week's session, the person next on the waiting list according to the time stamp will be contacted. If you are unable to attend the session, notify the chamber as soon as possible so that it may fill the seat. Failure to do so may prevent you from participating in future sessions.
May 15
May 15, 23 Coaching: Developing Others 8 a.m. to noon, May 15 and 23; 1 to 5 p.m. May 23
Parkland College Business Training, 1315 N. Mattis Ave., Champaign Individual contributors face regular challenges in performing their work, and a supervisor's job is to help them work through these challenges. Learn how to recognize the challenges faced in developing others; demonstrate a variety of listening and asking techniques to help others feel confident making decisions; and conduct focused development conversations that result in professional development and growth. Fee: $135. Registration deadline: May 8 for May 15 session; May 16 for May 23 sessions.
May 21
May 21, 23 Communications Skills for Managers 1 to 5 p.m.
Parkland College Business Training, 1315 N. Mattis Ave., Champaign Increase your reading, writing, speaking and listening proficiency with real-life scenarios and interactive exercises from Cindy Guthrie. Learn proven practical concepts and techniques that will help you communicate more effectively with others, deliver your messages clearly, ask questions and make successful presentations. Fee: $265. Registration deadline: May 14.
GLOBAL ECONOMY October 2012
---
Global oil and gas capital expenditures rising
---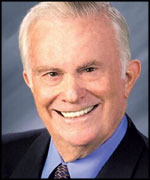 If there was any doubt as to the increasing surge of oil and gas capital expenditures (capex), the latest release by natural resource experts Global Data reporting a record-breaking $1,039 billion removes such apprehensions. This trillion dollar-plus amount eclipses last year's $916 billion, by a massive 13.4 percent increment.
The North American arena is covered primarily by production and deep sea drilling in America's vast land areas, plus Alaska's North Slope, Gulf of Mexico deep sea drilling, offshore Brazil and even new beginnings in the Arctic Circle.
Investor confidence is increasingly high in oil and natural gas futures, as exemplified by a recent peak of those two fossil fuel discoveries (242) last year alone. Higher prices and new technology are major factors in the surge.
North America is projected to generate the highest expenditures globally in 2012, with an expected $254.3 billion, representing almost 25 percent of the world's massive revenue outlay. This leading global position is enhanced by such unconventional oil and gas activities as Canadian oil sands and the surprising acceleration of both oil and gas shale sites in expanding areas throughout the United States.
Global Data predicts that the Asia-Pacific arena capex expenditures will follow right behind with $253.1 billion. The Middle East and Africa, once the world's kingpin, is destined this year for third place with $220.6 billion.
In regard to company groups and units, national oil companies are expected to be well out in front in capex leadership, accounting for 50 percent of the world's capex expenditures. Integrated publicly held oil companies comprise the rest. The leading national oil companies are headed by China Petroleum & Chemical Corporation, Brazil's Petroleo Brasileiro S.A. (Petrobas) and Malaysia's Petroliam Nasional Berhad, all of which are substantially increasing their explorations and production budgets well into next year.
When considering the longer 2012-2016 period, Petrobas ranks first among the nationals, whereas Exxon Mobil is tops among the integrated oil companies. These two plan to undertake massive oil and gas expenditures of $409 billion over the next five years.
Although these gigantic expansion plans will eventually bring impressive new oil and natural gas supplies on line, consistently higher prices and increasing demand will barely offset dry wells and such aging giant fields as Mexico's Cantarell or the 35-year-old Prudhoe Bay fields of Alaska's North Slope. It will require America's oil and gas self-sufficiency and even their exports to requite the world's needs for the rest of the century.
Morris R. Beschloss writes a blog for the Desert Sun at mydesert.com/beschloss. He also discusses world events, economics and foreign and domestic politics in weekly radio and TV appearances in Palm Springs, Calif. Beschloss is a University of Illinois journalism graduate.
Back to top
Part of The News-Gazette, Inc. community of websites:
News-Gazette | IlliniHQ | Business Directory | WDWS | WHMS | idomagazine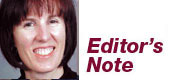 The new year will bring some changes to Central Illinois Business magazine.
The magazine will now be printed bimonthly. You won't see an issue in January; the next issue will cover February and March.
In 2013, we'll launch an improved Central Illinois Business website, at www.centralillinoisbusiness.com, that will allow us to provide more timely updates of many of the economic indicators we publish in the magazine, as well as other current business news and event information that you won't see in the printed publication.
We are working on stories on a variety of business issues we think you'll want to read about. And if you have an idea of a story or issue you'd like to read about in Central Illinois Business -- either in the printed magazine or online -- please let me know.
The magazine will again be printed on glossy paper, as the Forty Under 40 issue was in November.
We hope you continue to enjoy the printed magazine, and that you also look at the improved website once it's launched for more news about the local business community.