HOME/COVER STORY
---
ACHIEVEMENTS
---
AG BUSINESS
---
BUSINESS NOW
---
ECONOMICS
---
EDITOR'S NOTE
---
FINE PRINT
---
GET TO KNOW THE CEO
---
GREEN TIPS
---
INNOVATION > THE OUTER LIMITS
---
SUBSCRIBE NOW!
---
CONTACT US
---
ARCHIVE
---
CALENDAR
Editor 's note: submit events, meetings, workshops and conferences at least one month in advance to cibm@news-gazette.com for inclusion in Mark Your Calendar.
< Sep
Oct
Nov >
October 11
ECI SCORE: Writing a Business Plan Oct. 11, 9 to 11:30 a.m.; Nov. 13, 3 to 5:30 p.m.
Champaign County Chamber of Commerce, 303 W. Kirby Ave., Champaign Reviews the importance of writing a business plan. Content: business plan format, financial analysis and securing financing. Workbook provided. Cost: $25. To register, go to eci-score.org or call at 217-359-1791. Email questions to
info@eci-score.org
.
October 16
ECI SCORE: Starting a Small Business Oct. 16, 3 to 5:30 p.m.; Nov. 1, 9 to 11:30 a.m.
Champaign County Chamber of Commerce, 303 W. Kirby Ave., Champaign Session reviews the advantages, hazards and requirements of starting a small business. Content: defining your business, competitive analysis, marketing, cash flow and tips for small business startup. Cost: $25. To register, go to eci-score.org or call 217-359-1791. Email questions to
info@eci-score.org
.
October 22
Giving Recognition Oct. 22, 8 a.m. to noon; Oct. 30, 1 to 5 p.m.
Parkland College Business Training, 1315 N. Mattis Ave., Champaign Learn about the impact of recognition, barriers to giving recognition, key actions for giving recognition, tailoring recognition to the recipient, and planning and practicing recognition. Fee: $135. Registration deadline: Oct. 15 for Oct. 22 session; Oct. 23 for Oct. 30 session.
October 30
Coaching: Developing Others 8 a.m. to noon
Parkland College Business Training, 1315 N. Mattis Ave., Champaign Learn how coaching can benefit those being developed, the manager and the overall organization. Learn how to recognize the challenges faced in developing others; demonstrate a variety of listening and asking techniques to help others feel confident making decisions; and conduct focused development conversations that result in professional development and growth. Fee: $135. Registration deadline: Oct. 23.
October 31
Champaign County Chamber of Commerce Annual meeting Noon to 2 p.m.
Hilton Garden Inn, 1501 S. Neil St., Champaign The chamber's annual meeting will celebrate a year of business accomplishments in Champaign County. The 2014 Small Business of the Year Award will be presented to a business that has made a significant long-term contribution to the local community and economy. Individual seats are $39. To register, contact Caryn Isenhower at
caryni@champaigncounty.org
or 217.359.1791.
GLOBAL ECONOMY October 2012
---
Global oil and gas capital expenditures rising
---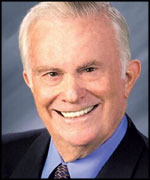 If there was any doubt as to the increasing surge of oil and gas capital expenditures (capex), the latest release by natural resource experts Global Data reporting a record-breaking $1,039 billion removes such apprehensions. This trillion dollar-plus amount eclipses last year's $916 billion, by a massive 13.4 percent increment.
The North American arena is covered primarily by production and deep sea drilling in America's vast land areas, plus Alaska's North Slope, Gulf of Mexico deep sea drilling, offshore Brazil and even new beginnings in the Arctic Circle.
Investor confidence is increasingly high in oil and natural gas futures, as exemplified by a recent peak of those two fossil fuel discoveries (242) last year alone. Higher prices and new technology are major factors in the surge.
North America is projected to generate the highest expenditures globally in 2012, with an expected $254.3 billion, representing almost 25 percent of the world's massive revenue outlay. This leading global position is enhanced by such unconventional oil and gas activities as Canadian oil sands and the surprising acceleration of both oil and gas shale sites in expanding areas throughout the United States.
Global Data predicts that the Asia-Pacific arena capex expenditures will follow right behind with $253.1 billion. The Middle East and Africa, once the world's kingpin, is destined this year for third place with $220.6 billion.
In regard to company groups and units, national oil companies are expected to be well out in front in capex leadership, accounting for 50 percent of the world's capex expenditures. Integrated publicly held oil companies comprise the rest. The leading national oil companies are headed by China Petroleum & Chemical Corporation, Brazil's Petroleo Brasileiro S.A. (Petrobas) and Malaysia's Petroliam Nasional Berhad, all of which are substantially increasing their explorations and production budgets well into next year.
When considering the longer 2012-2016 period, Petrobas ranks first among the nationals, whereas Exxon Mobil is tops among the integrated oil companies. These two plan to undertake massive oil and gas expenditures of $409 billion over the next five years.
Although these gigantic expansion plans will eventually bring impressive new oil and natural gas supplies on line, consistently higher prices and increasing demand will barely offset dry wells and such aging giant fields as Mexico's Cantarell or the 35-year-old Prudhoe Bay fields of Alaska's North Slope. It will require America's oil and gas self-sufficiency and even their exports to requite the world's needs for the rest of the century.
Morris R. Beschloss writes a blog for the Desert Sun at mydesert.com/beschloss. He also discusses world events, economics and foreign and domestic politics in weekly radio and TV appearances in Palm Springs, Calif. Beschloss is a University of Illinois journalism graduate.
Back to top
Part of The News-Gazette, Inc. community of websites:
News-Gazette | IlliniHQ | WDWS | WHMS |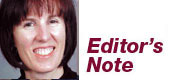 Heading toward harvest
As I'm writing this, the corn is taller than me, the soybeans are lush and green, and one of the hot topics for farmers this summer is drones. In July, farmers attended a two-day Precision Aerial Ag Show in Decatur to learn how they could scout their fields with drones, identifying problem areas where drainage needs improving or where pests or weeds are causing damage.
Another hot topic — one that is not quite so fun — is Palmer amaranth. The invasive weed has developed a resistance to herbicides. Weed experts are trying to raise awareness among farmers, saying this is a threat that shouldn't be taken lightly.
The University of Illinois has developed recommendations for managing Palmer amaranth. Read in this issue what experts are recommending to farmers.
Also in this issue, a UI food scientist discusses his perspective on labeling food containing genetically modified ingredients. If you are interested in learning more about other hot topics in agriculture, check out the UI's Agronomy Day on Aug. 14. Learn more at http://aces.illinois.edu/calendar/agronomy-day-2014.
Jodi Heckel is editor of Central Illinois Business magazine. She can be reached at 217-351-5695 or jheckel@news-gazette.com.