HOME/COVER STORY
---
ACHIEVEMENTS
---
BUSINESS NOW
---
ECONOMICS
---
EDITOR'S NOTE
---
FINE PRINT
---
GET TO KNOW THE CEO
---
GREEN TIPS
---
INNOVATION > THE OUTER LIMITS
---
PREVAILING WAGE
---
SPONSORED GUEST COLUMNIST
---
SUBSCRIBE NOW!
---
CONTACT US
---
ARCHIVE
---
CALENDAR
Editor 's note: submit events, meetings, workshops and conferences at least one month in advance to cibm@news-gazette.com for inclusion in Mark Your Calendar.
< Feb
Mar
Apr >
March 5
March 5, 13 Communication Excellence: Managing Performance with DiSC 8 a.m. to noon on March 5; 1 to 5 p.m. on March 13
Parkland College Business Training, 1315 N. Mattis Ave., Champaign Communication Excellence provides actionable insights into conflict resolution, team building, leadership and coaching. Paid registrants will be issued an access code to complete an online assessment. The assessment must be completed by Feb 19. Fee: $185. Registration deadline: Feb. 19 for March 5 session; Feb. 27 for March 13 session.
March 9
March 19, April 3 Get Control of Email and Get Organized 8 a.m. to noon on March 19; 1 to 5 p.m. on April 3
Parkland College Business Training, 1315 N. Mattis Ave., Champaign Discover how to increase productivity by eliminating unnecessary email; create effective messages; discover time-saving tips; improve email etiquette; reduce legal liability; and create an ordered, stress-free folder structure. Materials include workbooks, desktop reference tools, calculator, and a copy of the best-selling "The Hamster Revolution: How to Manage Email Before it Manages You." Fee: $185. Registration deadline: March 12 for March 19 session; March 28 for April 3 session.
March 27
ECI SCORE: Financing a Small Business 3 to 5:30 p.m.
Champaign County Chamber of Commerce, 303 W. Kirby Ave., Champaign An overview of startup financing for a business. Content: business requirements, preparation needed and sources of capital. Workbook provided. Cost: $25. To register, go to eci-score.org or call 217-359-1791. Email questions to
info@eci-score.org
.
GLOBAL ECONOMY October 2012
---
Global oil and gas capital expenditures rising
---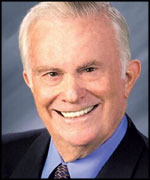 If there was any doubt as to the increasing surge of oil and gas capital expenditures (capex), the latest release by natural resource experts Global Data reporting a record-breaking $1,039 billion removes such apprehensions. This trillion dollar-plus amount eclipses last year's $916 billion, by a massive 13.4 percent increment.
The North American arena is covered primarily by production and deep sea drilling in America's vast land areas, plus Alaska's North Slope, Gulf of Mexico deep sea drilling, offshore Brazil and even new beginnings in the Arctic Circle.
Investor confidence is increasingly high in oil and natural gas futures, as exemplified by a recent peak of those two fossil fuel discoveries (242) last year alone. Higher prices and new technology are major factors in the surge.
North America is projected to generate the highest expenditures globally in 2012, with an expected $254.3 billion, representing almost 25 percent of the world's massive revenue outlay. This leading global position is enhanced by such unconventional oil and gas activities as Canadian oil sands and the surprising acceleration of both oil and gas shale sites in expanding areas throughout the United States.
Global Data predicts that the Asia-Pacific arena capex expenditures will follow right behind with $253.1 billion. The Middle East and Africa, once the world's kingpin, is destined this year for third place with $220.6 billion.
In regard to company groups and units, national oil companies are expected to be well out in front in capex leadership, accounting for 50 percent of the world's capex expenditures. Integrated publicly held oil companies comprise the rest. The leading national oil companies are headed by China Petroleum & Chemical Corporation, Brazil's Petroleo Brasileiro S.A. (Petrobas) and Malaysia's Petroliam Nasional Berhad, all of which are substantially increasing their explorations and production budgets well into next year.
When considering the longer 2012-2016 period, Petrobas ranks first among the nationals, whereas Exxon Mobil is tops among the integrated oil companies. These two plan to undertake massive oil and gas expenditures of $409 billion over the next five years.
Although these gigantic expansion plans will eventually bring impressive new oil and natural gas supplies on line, consistently higher prices and increasing demand will barely offset dry wells and such aging giant fields as Mexico's Cantarell or the 35-year-old Prudhoe Bay fields of Alaska's North Slope. It will require America's oil and gas self-sufficiency and even their exports to requite the world's needs for the rest of the century.
Morris R. Beschloss writes a blog for the Desert Sun at mydesert.com/beschloss. He also discusses world events, economics and foreign and domestic politics in weekly radio and TV appearances in Palm Springs, Calif. Beschloss is a University of Illinois journalism graduate.
Back to top
Part of The News-Gazette, Inc. community of websites:
News-Gazette | IlliniHQ | Business Directory | WDWS | WHMS | idomagazine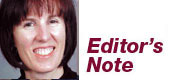 Homemade
The rainforest exhibit at Miller Park Zoo in Bloomington. The pole vault pit at Illini track meets. The crowns your dentist uses.
These are all products of Champaign County businesses. In this issue, we profile just a few businesses from our county that are creating products for customers here and around the country.
No doubt many of them have touched your lives in some way. They may have supplied the suspension assembly for your car (Eagle Wings Industries, Rantoul); the cap and gown your child wore at graduation (Herff Jones, Champaign); the plastic cups you drink from at a tailgate (Solo Cup Co., Urbana ); or the bike helmet (Easton-Bell Sports, Rantoul) or radio-controlled plane (Hobbico and Horizon Hobby, both in Champaign) you use when relaxing on the weekend.
Your morning cup of joe may have been roasted locally (Columbia Street Roastery, Champaign); and your Friday night beer brewed just down the street (Triptych Brewery, Savoy).
I enjoyed learning more about local businesses I was already aware of, and hearing about those that weren't familiar to me. I hope you do too.
Jodi Heckel is editor of Central Illinois Business magazine. She can be reached at 217-351-5695 or jheckel@news-gazette.com.