GLOBAL ECONOMY October 2012
---
Global oil and gas capital expenditures rising
---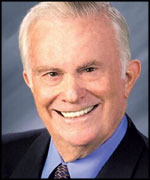 If there was any doubt as to the increasing surge of oil and gas capital expenditures (capex), the latest release by natural resource experts Global Data reporting a record-breaking $1,039 billion removes such apprehensions. This trillion dollar-plus amount eclipses last year's $916 billion, by a massive 13.4 percent increment.
The North American arena is covered primarily by production and deep sea drilling in America's vast land areas, plus Alaska's North Slope, Gulf of Mexico deep sea drilling, offshore Brazil and even new beginnings in the Arctic Circle.
Investor confidence is increasingly high in oil and natural gas futures, as exemplified by a recent peak of those two fossil fuel discoveries (242) last year alone. Higher prices and new technology are major factors in the surge.
North America is projected to generate the highest expenditures globally in 2012, with an expected $254.3 billion, representing almost 25 percent of the world's massive revenue outlay. This leading global position is enhanced by such unconventional oil and gas activities as Canadian oil sands and the surprising acceleration of both oil and gas shale sites in expanding areas throughout the United States.
Global Data predicts that the Asia-Pacific arena capex expenditures will follow right behind with $253.1 billion. The Middle East and Africa, once the world's kingpin, is destined this year for third place with $220.6 billion.
In regard to company groups and units, national oil companies are expected to be well out in front in capex leadership, accounting for 50 percent of the world's capex expenditures. Integrated publicly held oil companies comprise the rest. The leading national oil companies are headed by China Petroleum & Chemical Corporation, Brazil's Petroleo Brasileiro S.A. (Petrobas) and Malaysia's Petroliam Nasional Berhad, all of which are substantially increasing their explorations and production budgets well into next year.
When considering the longer 2012-2016 period, Petrobas ranks first among the nationals, whereas Exxon Mobil is tops among the integrated oil companies. These two plan to undertake massive oil and gas expenditures of $409 billion over the next five years.
Although these gigantic expansion plans will eventually bring impressive new oil and natural gas supplies on line, consistently higher prices and increasing demand will barely offset dry wells and such aging giant fields as Mexico's Cantarell or the 35-year-old Prudhoe Bay fields of Alaska's North Slope. It will require America's oil and gas self-sufficiency and even their exports to requite the world's needs for the rest of the century.
Morris R. Beschloss writes a blog for the Desert Sun at mydesert.com/beschloss. He also discusses world events, economics and foreign and domestic politics in weekly radio and TV appearances in Palm Springs, Calif. Beschloss is a University of Illinois journalism graduate.
Back to top
Part of The News-Gazette, Inc. community of websites:
News-Gazette | IlliniHQ | WDWS | WHMS |
Youth, et al
By Bridget Broihahn
The June/July CIB started out as a "Youth in Business" issue. However, when reporting ensues, oftentimes, it evolves into its own entity. My initial article of the popular Pens-to-Lens Competition evolved as Brett Hays shared the big announcement that Shatterglass Studios had for our area. I was star struck when I realized that Champaign County may just be the next "Hollywood Chambana," or as Habeeb Habeeb put it: "...a film oasis in the Midwest." How exciting for our area, not only because it's the art of filmmaking that is involved, but, also because it's the opportunity for economic development right here in Champaign County. I cannot think of a better place.
Economic development is certainly the key to prosperity in a community, and HL Precision Manufacturing, Inc., Champaign has the right idea when it comes to students and careers. They teamed up with Parkland College and Unit 4 Schools to offer two students a tuition free opportunity to earn dual credit, earn an internship and a career.
I enjoyed my talk with Laura Bliell of Enterpriseworks. She mirrored the enthusiasm and energy that is apparent at the UI award winning research park. Its incubator, Enterpriseworks, employs some 500 students each year, enabling them to research, learn and teach us new things, too.
As always, I enjoyed the comments by Fred Giertz. His commentary about infrastructure was downright biblical. Plus, if you do not crack a smile from Allen Howie's comments regarding the millennials, I will be surprised.
Good business, everyone!
Bridget Broihahn is editor of Central Illinois Business magazine. She can be reached at 217-351-5695 or bbroihahn@news-gazette.com.