GLOBAL ECONOMY October 2012
---
Global oil and gas capital expenditures rising
---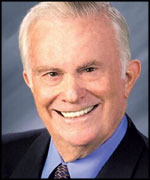 If there was any doubt as to the increasing surge of oil and gas capital expenditures (capex), the latest release by natural resource experts Global Data reporting a record-breaking $1,039 billion removes such apprehensions. This trillion dollar-plus amount eclipses last year's $916 billion, by a massive 13.4 percent increment.
The North American arena is covered primarily by production and deep sea drilling in America's vast land areas, plus Alaska's North Slope, Gulf of Mexico deep sea drilling, offshore Brazil and even new beginnings in the Arctic Circle.
Investor confidence is increasingly high in oil and natural gas futures, as exemplified by a recent peak of those two fossil fuel discoveries (242) last year alone. Higher prices and new technology are major factors in the surge.
North America is projected to generate the highest expenditures globally in 2012, with an expected $254.3 billion, representing almost 25 percent of the world's massive revenue outlay. This leading global position is enhanced by such unconventional oil and gas activities as Canadian oil sands and the surprising acceleration of both oil and gas shale sites in expanding areas throughout the United States.
Global Data predicts that the Asia-Pacific arena capex expenditures will follow right behind with $253.1 billion. The Middle East and Africa, once the world's kingpin, is destined this year for third place with $220.6 billion.
In regard to company groups and units, national oil companies are expected to be well out in front in capex leadership, accounting for 50 percent of the world's capex expenditures. Integrated publicly held oil companies comprise the rest. The leading national oil companies are headed by China Petroleum & Chemical Corporation, Brazil's Petroleo Brasileiro S.A. (Petrobas) and Malaysia's Petroliam Nasional Berhad, all of which are substantially increasing their explorations and production budgets well into next year.
When considering the longer 2012-2016 period, Petrobas ranks first among the nationals, whereas Exxon Mobil is tops among the integrated oil companies. These two plan to undertake massive oil and gas expenditures of $409 billion over the next five years.
Although these gigantic expansion plans will eventually bring impressive new oil and natural gas supplies on line, consistently higher prices and increasing demand will barely offset dry wells and such aging giant fields as Mexico's Cantarell or the 35-year-old Prudhoe Bay fields of Alaska's North Slope. It will require America's oil and gas self-sufficiency and even their exports to requite the world's needs for the rest of the century.
Morris R. Beschloss writes a blog for the Desert Sun at mydesert.com/beschloss. He also discusses world events, economics and foreign and domestic politics in weekly radio and TV appearances in Palm Springs, Calif. Beschloss is a University of Illinois journalism graduate.
Back to top
Part of The News-Gazette, Inc. community of websites:
News-Gazette | IlliniHQ | WDWS | WHMS |
Fresh edition of CIB
By John Foreman
No matter how long I live in East Central Illinois, I never cease to marvel at the innovative and diverse nature of its business community. Innovators seem to flourish in every corner.
Don Dodson, the Champaign-Urbana News-Gazette's longtime business editor, was among those friends to whom we turned to put out this issue of Central Illinois' favorite business magazine while we continue our search for a top-notch editor. Many people pitched in to make this edition possible, and I won't try to name them all for fear of missing someone. My job is simply to look at the finished product and introduce it to you.
I don't think you'll be disappointed.
Where, for example, would you go to find a piggy bank in the form of a portable toilet or a box for a life-size Star Trek action figure? The answer is in Ogden and ShapeMaster Inc.
And would you like to try a brew that won a Silver Medal in the 2014 World Beer Cup?
You needn't venture farther than Savoy. You'll find that story on page 8.
All that, plus more and lots of fresh stats, are inside.
Best wishes for a 2015 as robust as that microbrewed ale.
John Foreman is the former publisher of Central Illinois Business magazine.