GREEN TIPS June 2014
---
Beat the heat and save!
---
After a long, tiring winter, summer has finally arrived. As the temperature outside begins to rise, unfortunately, so do our electrical bills from air conditioning. There are lots of ways to help reduce those cooling loads and shave some dollars off of your bill. Use these top Central Illinois business tips this summer to keep your employees and customers cool, while saving some green.
Keep air vents clear from paper and office supplies. It takes as much as 25 percent more energy to push air into a workspace when the air vents are blocked.
Use ceiling fans. Fans can also allow you to raise your air conditioning up to 4 degrees without a reduction in comfort, saving green on your energy bill. Remember, fans cool people, not rooms, so turn them off when you leave your space.
Set your thermostats to 78 degrees. This can lower your energy bill between 6 and 18 percent. Use fans to provide the wind chill effect and keep people cool.
Use weatherstripping around doors and windows. Keep as much cool air as you can inside and help your AC unit not have to work as hard.
Use window treatments and coverings to help reduce heat gain from the sun. There are plenty of shades that help keep spaces cool but still let some light in.
Use energy-saving light bulbs, such as LEDs and CFLs. Incandescent light bulbs can emit up to 70 percent more heat than efficient bulbs, unnecessarily heating up your space.
Remember, we're here to help your business not just be green, but operate more efficiently and effectively. We hope these tips help your business not only beat the heat, but save some green too.
The Illinois Green Business Association is a nonprofit organization in Champaign that offers certification and green business services. You can contact the IGBA via their website at www.illinoisGBA.org or call them at 217-531-2179.
Back to top
Part of The News-Gazette, Inc. community of websites:
News-Gazette | IlliniHQ | Business Directory | WDWS | WHMS | idomagazine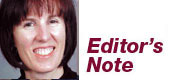 Made in Central Illinois
It was a couple of decades ago when Champaign-Urbana first was referred to as the "Silicon Prairie." A tech consulting company — Pixo, previously known as OJC Technologies — formed around that time and is one of the success stories of the Silicon Prairie. Pixo President Lori Patterson said Champaign-Urbana has been a fertile ground for companies such as hers, and the community has now developed a "tech ecosystem" where activities at the University of Illinois and the Research Park provide resources for local tech companies.
You can read in this issue about what makes Pixo unique and how it has grown.
Champaign County is home to many manufacturers as well, and our February/March issue featured several businesses that made products here for customers worldwide.
That story has spawned a new feature for Central Illinois Business — Made in Champaign County. We've partnered with the Champaign County Economic Development Corp. to feature an area business in each issue and tell you a little about who they are and what they do. And we'll venture outside Champaign County so you'll learn about businesses in neighboring counties too.
Jodi Heckel is editor of Central Illinois Business magazine. She can be reached at 217-351-5695 or jheckel@news-gazette.com.