GREEN TIPS August 2014
---
The power of choosing a retail electricity supplier
---
In 1997, the Illinois Electric Service Customer Choice and Rate Relief Law restructured the state's electric service industry to allow a choice of electric suppliers. This deregulation of electricity means that energy prices are not regulated in Illinois, and consumers are not forced to receive supply from their utility. Therefore, you have the option to choose how much you pay for power, who you purchase from and what kind of power (renewable, fossil fuels, etc.) you receive for your home or business.
Shopping around for energy can reduce your overall rate, saving you money on your electricity bill. However, choosing an electricity supply company can be confusing. If you do not choose another electric supplier, you will still receive electricity through your local utility. Here are some tips to help you choose an electric or natural gas supplier:
• Verify what kind of power you're buying. You can purchase standard coal or nuclear power, a blend of these with a percentage of renewable energy or even pure renewable energy.
• Check all terms of the retail supplier agreement. Check the length and terms of the contract, as well as any early termination fees.
• Know how you will be billed. You may end up with two bills -- one from your retail supplier for the cost of energy and one from Ameren Illinois for standard distribution charges. Even though you're buying power from a retail provider, your utility still maintains the delivery infrastructure.
• Take time to compare prices. Make sure to also consider your primary utility's rate, as well as any energy co-ops in your area.
Switching is easy, and it can just take a few clicks of your mouse. If you have questions, please call us or visit www.pluginillinois.org to search your options in Central Illinois.
The Illinois Green Business Association is a nonprofit organization in Champaign that offers certification and green business services. You can contact the IGBA via their website at www.illinoisGBA.org or call them at 217-531-2179.
Back to top
Part of The News-Gazette, Inc. community of websites:
News-Gazette | IlliniHQ | Business Directory | WDWS | WHMS | idomagazine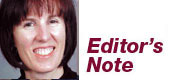 Heading toward harvest
As I'm writing this, the corn is taller than me, the soybeans are lush and green, and one of the hot topics for farmers this summer is drones. In July, farmers attended a two-day Precision Aerial Ag Show in Decatur to learn how they could scout their fields with drones, identifying problem areas where drainage needs improving or where pests or weeds are causing damage.
Another hot topic — one that is not quite so fun — is Palmer amaranth. The invasive weed has developed a resistance to herbicides. Weed experts are trying to raise awareness among farmers, saying this is a threat that shouldn't be taken lightly.
The University of Illinois has developed recommendations for managing Palmer amaranth. Read in this issue what experts are recommending to farmers.
Also in this issue, a UI food scientist discusses his perspective on labeling food containing genetically modified ingredients. If you are interested in learning more about other hot topics in agriculture, check out the UI's Agronomy Day on Aug. 14. Learn more at http://aces.illinois.edu/calendar/agronomy-day-2014.
Jodi Heckel is editor of Central Illinois Business magazine. She can be reached at 217-351-5695 or jheckel@news-gazette.com.