LEGAL ISSUES December 2012
---
Annual business filing scams
---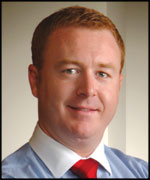 We've all received some iteration of the email from a north African prince who has inherited hundreds of millions of dollars and will gladly split it with you 50/50. All you need to do is simply send him $1,000 via Western Union so he can buy a plane ticket to the United States, unlock his riches and lavishly celebrate with you. In this situation, most of us know to implore the rule: If it sounds too good to be true, it probably is.
Likewise, as an attorney, I receive at least two or three emails per week "from" the ex-wife of the international real estate mogul who resides in my jurisdiction and wishes to retain my services to collect the multimillion divorce judgment that she was awarded in the divorce proceeding. I've learned to spot and delete most of these emails on my phone before I even get out of bed in the morning, and I'm sure my profession isn't unique.
However, as our ability to identify these frauds improves with experience, the fraudsters' methods evolve as well.
Recently, many Illinois businesses received letters in the mail from a firm calling itself Corporate Records Service. The letters ask the recipient to fill out the enclosed Annual Minutes Records Form and submit a $125 fee to keep the corporation in good standing. Since the names and addresses of every registered agent and select company officers are available on the secretary of state's website, it is easy for fraudsters to target these businesses. If you receive one of these letters or have fallen victim to this scam, the secretary of state encourages you to call its Business Services Office at 217-782-6961.
Of course, Illinois law does require corporations (and other business entities) to follow certain basic formalities to remain in good standing and to avail themselves of the corporate protections provided by Illinois law.
There are two basic formalities required of all Illinois corporations:
First, corporations must file an annual report with the Illinois secretary of state each year. The annual report is due on the first day of the anniversary month of the company's incorporation. So if a company was incorporated on Aug. 18, the annual report would be due on Aug. 1 of each succeeding year. Among other things, the annual report lists the officers, the authorized and issued shares, and the current paid-in capital. A fee of $75 is required as well as an associated franchise tax of no less than $25. Although the secretary of state currently sends the report to the company's registered agent annually, the annual report can also be completed and filed online at www.cyberdriveillinois.com.
Second, the corporation is required to hold annual shareholder meetings to, at a minimum, elect the directors of the corporation. Illinois permits the shareholders to adopt a written action in lieu of a meeting, which is the preferred method for many small businesses. These meeting minutes or written actions are not required to be filed with any state agency, nor is there an associated fee. A record of the minutes should be placed in the company's corporate record book as evidence that the corporation has observed the corporate formalities required by statute.
There are independent companies that will serve as a company's registered agent in any of the 50 states for a fee; however, as part of their services to businesses, many attorneys will serve as registered agent, prepare annual resolutions and maintain the official corporate record book.
If you have questions about whether your business has been observing all of its required formalities, your attorney should be able to review your corporate record book and tell you what, if anything, you should be doing differently to make sure that your company is complying with Illinois law.
Randy Green is an attorney at Meyer Capel, a Professional Corp. He can be reached at 217-552-1800 or rgreen@meyercapel.com. This article does not constitute legal advice, nor does it create an attorney-client relationship.
Back to top
Part of The News-Gazette, Inc. community of websites:
News-Gazette | IlliniHQ | Business Directory | WDWS | WHMS | idomagazine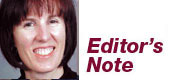 Heading toward harvest
As I'm writing this, the corn is taller than me, the soybeans are lush and green, and one of the hot topics for farmers this summer is drones. In July, farmers attended a two-day Precision Aerial Ag Show in Decatur to learn how they could scout their fields with drones, identifying problem areas where drainage needs improving or where pests or weeds are causing damage.
Another hot topic — one that is not quite so fun — is Palmer amaranth. The invasive weed has developed a resistance to herbicides. Weed experts are trying to raise awareness among farmers, saying this is a threat that shouldn't be taken lightly.
The University of Illinois has developed recommendations for managing Palmer amaranth. Read in this issue what experts are recommending to farmers.
Also in this issue, a UI food scientist discusses his perspective on labeling food containing genetically modified ingredients. If you are interested in learning more about other hot topics in agriculture, check out the UI's Agronomy Day on Aug. 14. Learn more at http://aces.illinois.edu/calendar/agronomy-day-2014.
Jodi Heckel is editor of Central Illinois Business magazine. She can be reached at 217-351-5695 or jheckel@news-gazette.com.