HOME/COVER STORY
---
ACHIEVEMENTS
---
BUSINESS NOW
---
ECONOMICS
---
EDITOR'S NOTE
---
FINE PRINT
---
GET TO KNOW THE CEO
---
GREEN TIPS
---
INNOVATION > THE OUTER LIMITS
---
SUBSCRIBE NOW!
---
CONTACT US
---
ARCHIVE
---
CALENDAR
Editor 's note: submit events, meetings, workshops and conferences at least one month in advance to cibm@news-gazette.com for inclusion in Mark Your Calendar.
< Jun
Jul
Aug >
July 15
July 17 Performance Appraisals: Strategies for Success 1 to 5 p.m.
Parkland College Business Training, 1315 N. Mattis Ave., Champaign Effective performance appraisals can spell the difference between success and failure for the individual and the organization. Join Cindy Guthrie and learn how to evaluate actual performance against performance objectives; help an employee achieve performance or career objectives; provide positive, constructive performance feedback and counseling; and comply with the legal aspects of performance appraisals. Fee: $265. Registration deadline: July 8.
July 17
Business After Hours 5 to 7 p.m.
Adams Outdoor Advertising, 1711 Dobbins Drive, Champaign Join fellow chamber members and their guests in this networking opportunity hosted this month by Adams Outdoor Advertising. Proceeds from the $5 per person donation at the door will help fund chamber programs. The donation for non-members and guests is $8.
NOT SO FAST October 2013
---
Exporting Strength
---
It's becoming clear what separates winners from losers in emerging-market stocks.
On the winning side are exporting countries; on the losing, net importers. Although investors generally lump emerging-market stocks together as a high-risk investment with potentially higher rewards, the two groups have emerged since late June. That's when countries that export more than they import began to climb, while net importers continued to struggle. Both fell earlier this summer on worries about slowing economic growth and a pullback in stimulus by the Federal Reserve.
Stocks from export-heavy South Korea, for example, are down 1 percent this year in U.S. dollar terms, after being down 19 percent in late June. The country's big exporters like Samsung and Hyundai are benefiting from stronger demand from U.S. customers and from a recovering Europe. China, Russia and other big exporters have likewise seen their markets rise.
But net importers like India and Indonesia continue to struggle because their industries don't generate as much revenue from developed economies. They're also feeling more pain due to expectations that the Fed will slow its bond-buying stimulus program, says S&P Capital IQ strategist Alec Young, which is causing U.S. interest rates to rise. Higher U.S. rates would mean less foreign investment flowing in, which India and others have used to cover their trade gaps.
Back to top
Part of The News-Gazette, Inc. community of websites:
News-Gazette | IlliniHQ | Business Directory | WDWS | WHMS | idomagazine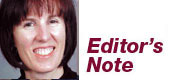 Made in Central Illinois
It was a couple of decades ago when Champaign-Urbana first was referred to as the "Silicon Prairie." A tech consulting company — Pixo, previously known as OJC Technologies — formed around that time and is one of the success stories of the Silicon Prairie. Pixo President Lori Patterson said Champaign-Urbana has been a fertile ground for companies such as hers, and the community has now developed a "tech ecosystem" where activities at the University of Illinois and the Research Park provide resources for local tech companies.
You can read in this issue about what makes Pixo unique and how it has grown.
Champaign County is home to many manufacturers as well, and our February/March issue featured several businesses that made products here for customers worldwide.
That story has spawned a new feature for Central Illinois Business — Made in Champaign County. We've partnered with the Champaign County Economic Development Corp. to feature an area business in each issue and tell you a little about who they are and what they do. And we'll venture outside Champaign County so you'll learn about businesses in neighboring counties too.
Jodi Heckel is editor of Central Illinois Business magazine. She can be reached at 217-351-5695 or jheckel@news-gazette.com.