NOT SO FAST October 2013
---
Exporting Strength
---
It's becoming clear what separates winners from losers in emerging-market stocks.
On the winning side are exporting countries; on the losing, net importers. Although investors generally lump emerging-market stocks together as a high-risk investment with potentially higher rewards, the two groups have emerged since late June. That's when countries that export more than they import began to climb, while net importers continued to struggle. Both fell earlier this summer on worries about slowing economic growth and a pullback in stimulus by the Federal Reserve.
Stocks from export-heavy South Korea, for example, are down 1 percent this year in U.S. dollar terms, after being down 19 percent in late June. The country's big exporters like Samsung and Hyundai are benefiting from stronger demand from U.S. customers and from a recovering Europe. China, Russia and other big exporters have likewise seen their markets rise.
But net importers like India and Indonesia continue to struggle because their industries don't generate as much revenue from developed economies. They're also feeling more pain due to expectations that the Fed will slow its bond-buying stimulus program, says S&P Capital IQ strategist Alec Young, which is causing U.S. interest rates to rise. Higher U.S. rates would mean less foreign investment flowing in, which India and others have used to cover their trade gaps.
Back to top
Part of The News-Gazette, Inc. community of websites:
News-Gazette | IlliniHQ | Business Directory | WDWS | WHMS | idomagazine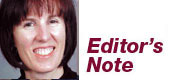 Heading toward harvest
As I'm writing this, the corn is taller than me, the soybeans are lush and green, and one of the hot topics for farmers this summer is drones. In July, farmers attended a two-day Precision Aerial Ag Show in Decatur to learn how they could scout their fields with drones, identifying problem areas where drainage needs improving or where pests or weeds are causing damage.
Another hot topic — one that is not quite so fun — is Palmer amaranth. The invasive weed has developed a resistance to herbicides. Weed experts are trying to raise awareness among farmers, saying this is a threat that shouldn't be taken lightly.
The University of Illinois has developed recommendations for managing Palmer amaranth. Read in this issue what experts are recommending to farmers.
Also in this issue, a UI food scientist discusses his perspective on labeling food containing genetically modified ingredients. If you are interested in learning more about other hot topics in agriculture, check out the UI's Agronomy Day on Aug. 14. Learn more at http://aces.illinois.edu/calendar/agronomy-day-2014.
Jodi Heckel is editor of Central Illinois Business magazine. She can be reached at 217-351-5695 or jheckel@news-gazette.com.