BUSINESS NOW August 2014
---
New area businesses
---
Rehberg Careers
Aaron Rehberg of Decatur has established a startup consulting business called Rehberg Careers, specializing in career coaching and business consulting.
Rehberg said he wants to be a resource to help others with careers searches and business problems. Among the services he offers are resume and cover letter creation; LinkedIn profile makeovers; interviewing advice; marketing yourself through social media; building a professional network; establishing an online presence for your business, including Web pages, Facebook, Twitter and LinkedIn; and understanding your business competition. Rehberg is also available to speak to groups on career-related and business topics.
Rehberg worked for Target for nine years, including as general manager of the Decatur Target store, before starting Rehberg Careers. He has a bachelor's degree in operations management from the University of Wisconsin-Whitewater and a master of business administration from Indiana University.
Find Rehberg Careers at www.rehbergcareers.com or call 217-855-6909.
Bellhops
getbellhops.com
Bellhops, a moving company that relies on college students for muscle, has expanded to Champaign-Urbana.
The local Bellhops organization has a staff of about 80 University of Illinois students, all of whom are independent contractors.
Bellhops began building its team in Champaign-Urbana about Feb. 1 and started serving the community in May, he said.
Only college students serve as "bellhops," he said, but the company serves anyone who needs help moving.
"We provide any size of moving truck up to 26 feet," said Matt
Patterson, chief operating officer of Bellhops. "We do not own trucks. We procure them through relationships with U-Haul and Penske."
Paul Madison, who will be a UI senior, is the UI campus director, working closely with Adam Jones. Both are advertising majors.
In case you're wondering whether Bellhops movers wear classic bellhop uniforms, the answer is no. Their only distinguishing apparel is a bright green headband.
More information about Bellhops can be found at getbellhops.com. Their services can be booked at the same site.
Back to top
Part of The News-Gazette, Inc. community of websites:
News-Gazette | IlliniHQ | Business Directory | WDWS | WHMS | idomagazine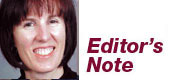 Heading toward harvest
As I'm writing this, the corn is taller than me, the soybeans are lush and green, and one of the hot topics for farmers this summer is drones. In July, farmers attended a two-day Precision Aerial Ag Show in Decatur to learn how they could scout their fields with drones, identifying problem areas where drainage needs improving or where pests or weeds are causing damage.
Another hot topic — one that is not quite so fun — is Palmer amaranth. The invasive weed has developed a resistance to herbicides. Weed experts are trying to raise awareness among farmers, saying this is a threat that shouldn't be taken lightly.
The University of Illinois has developed recommendations for managing Palmer amaranth. Read in this issue what experts are recommending to farmers.
Also in this issue, a UI food scientist discusses his perspective on labeling food containing genetically modified ingredients. If you are interested in learning more about other hot topics in agriculture, check out the UI's Agronomy Day on Aug. 14. Learn more at http://aces.illinois.edu/calendar/agronomy-day-2014.
Jodi Heckel is editor of Central Illinois Business magazine. She can be reached at 217-351-5695 or jheckel@news-gazette.com.