HOME/COVER STORY
---
ACHIEVEMENTS
---
BUSINESS NOW
---
ECONOMICS
---
EDITOR'S NOTE
---
FINE PRINT
---
GET TO KNOW THE CEO
---
GREEN TIPS
---
INNOVATION > THE OUTER LIMITS
---
SUBSCRIBE NOW!
---
CONTACT US
---
ARCHIVE
---
CALENDAR
Editor 's note: submit events, meetings, workshops and conferences at least one month in advance to cibm@news-gazette.com for inclusion in Mark Your Calendar.
< Jun
Jul
Aug >
July 15
July 17 Performance Appraisals: Strategies for Success 1 to 5 p.m.
Parkland College Business Training, 1315 N. Mattis Ave., Champaign Effective performance appraisals can spell the difference between success and failure for the individual and the organization. Join Cindy Guthrie and learn how to evaluate actual performance against performance objectives; help an employee achieve performance or career objectives; provide positive, constructive performance feedback and counseling; and comply with the legal aspects of performance appraisals. Fee: $265. Registration deadline: July 8.
July 17
Business After Hours 5 to 7 p.m.
Adams Outdoor Advertising, 1711 Dobbins Drive, Champaign Join fellow chamber members and their guests in this networking opportunity hosted this month by Adams Outdoor Advertising. Proceeds from the $5 per person donation at the door will help fund chamber programs. The donation for non-members and guests is $8.
BUSINESS NOW June 2014
---
New area businesses
---
Illuminated Events
myilluminatedevent.com
Tom Noble has opened Illuminated Events, a business that provides up-lighting for wedding receptions, concerts, banquets and productions.
The Gibson City-based business offers low-profile, color-changeable LED lights for $25 each, including setup and teardown, he said.
From past work at hotels and conference centers, Noble said, he came across people who wanted to have up-lighting but didn't have the budget for it.
"I saw a need and a want for that, and it was something I could add to the market," he said.
The website for the business is myilluminatedevent.com, and the phone number is 217-714-8164.
Noble also owns Advanced Acoustic Solutions, an audiovisual acoustic design and installation company that caters to commercial businesses, churches and recording studios.
Caffe Bene
701 S. Gregory St., Urbana
Word came last October that Caffe Bene, South Korea's largest coffee franchise, was coming to Gregory Place East -- at the northeast corner of Nevada and Gregory streets in Urbana. It's been a long time brewing, but the cafe is finally open. It serves traditional coffee beverages, including lattes, cappuccinos and mochas, as well as foods including waffles, quiches and bakery items. Hours are 7 a.m. to 11 p.m. daily. Caffe Bene has more than 850 stores globally, but this is the first in Illinois. Samuel Ham is general manager of the local store.
Back to top
Part of The News-Gazette, Inc. community of websites:
News-Gazette | IlliniHQ | Business Directory | WDWS | WHMS | idomagazine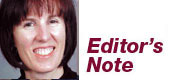 Made in Central Illinois
It was a couple of decades ago when Champaign-Urbana first was referred to as the "Silicon Prairie." A tech consulting company — Pixo, previously known as OJC Technologies — formed around that time and is one of the success stories of the Silicon Prairie. Pixo President Lori Patterson said Champaign-Urbana has been a fertile ground for companies such as hers, and the community has now developed a "tech ecosystem" where activities at the University of Illinois and the Research Park provide resources for local tech companies.
You can read in this issue about what makes Pixo unique and how it has grown.
Champaign County is home to many manufacturers as well, and our February/March issue featured several businesses that made products here for customers worldwide.
That story has spawned a new feature for Central Illinois Business — Made in Champaign County. We've partnered with the Champaign County Economic Development Corp. to feature an area business in each issue and tell you a little about who they are and what they do. And we'll venture outside Champaign County so you'll learn about businesses in neighboring counties too.
Jodi Heckel is editor of Central Illinois Business magazine. She can be reached at 217-351-5695 or jheckel@news-gazette.com.