HOME/COVER STORY
---
ACHIEVEMENTS
---
AG BUSINESS
---
BEST BUSINESS
---
BUSINESS COMMUNITY
---
BUSINESS NOW
---
ECONOMICS
---
EDITOR'S NOTE
---
Entrepreneur Tips
---
FINE PRINT
---
GET TO KNOW THE CEO
---
GOOD BUSINESS
---
GREEN TIPS
---
Immigration
---
INNOVATION > THE OUTER LIMITS
---
Issues
---
LEGAL PILLARS
---
MADE IN CHAMPAIGN COUNTY
---
MARKETING
---
OIL/GAS INDUSTRY
---
ORGANIZATIONAL KNOWLEDGE
---
FORTY UNDER 40 NOMINATIONS
---
SUBSCRIBE NOW!
---
CONTACT US
---
ARCHIVE
---
CALENDAR
Editor 's note: submit events, meetings, workshops and conferences at least one month in advance to cibm@news-gazette.com for inclusion in Mark Your Calendar.
< May
Jun
Jul >
June 15
Take Control-Reducing Email Stress and Overload
Take Control-Reducing Email Stress and Overload Wednesday 6/7/2017 and 6/15/2017 Business Training & Community Education 1315 North Mattis Avenue Champaign, IL 61821 Do you often feel like you could spend your entire day responding to incoming email messages and still never keep up? Ineffective email practices impact productivity, teamwork and your organizations bottom line! From the minute to minute interruptions of today's email systems to the loss of personal connections, our current email practices are a major cause of disruptions to organizational and individual performance. Take Control - Reducing Email Stress and Overload is designed to teach research proven strategies for managing excessive emails, efficiently handling all incoming emails, writing effective emails, minimizing interruptions and utilizing all the tips and tricks to help you take back control of your email systems! Tuition: $199.00 per course. For more information, go to parkland.edu/bcte.
June 15
SBDC Workshop: Starting Your Business in Illinois
SBDC Workshop: Starting Your Business in Illinois 3 to 5 p.m. Illinois Small Business Development Center at Champaign Co. EDC 1817 S. Neil St., Ste. 100 Champaign, IL 61820 This informative two hour workshop helps entrepreneurs understand many of the steps and requirements of starting a small business in Illinois. You'll be taken step-by-step through a variety of topics by speaker Don Elmore, SBDC director, and have the opportunity to ask questions. Free to attend, registration required to secure a spot - limited space available. Materials will be provided. RSVP to
carly@champaigncountyedc.org
or 217-359-6261.
June 27
Connections over coffee
Connections over Coffee 7:30 to 9 a.m. Cunningham Children's Home 1301 N Cunningham Ave., Urbana Connections over Coffee is a morning networking event for the Champaign-Urbana community. Bring your business cards, a friend, and your spunky personality for a morning of connections! Contact the Urbana Business Association for more information at 217-344-3872.
June 28
Coffee with the Black Chamber
Coffee with the Black Chamber 8 to 9 a.m. Location to be determined Meet monthly on the last Wednesday of the month to network with fellow business professionals. For more information, contact the Champaign County Black Chamber of Commerce at
contact@theccbcc.org
EDITOR'S NOTE June 2017
---
Hello, Central Illinois Business readers!
---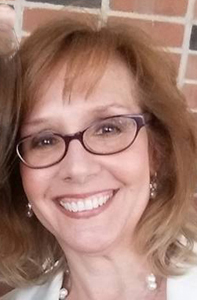 To say the least it's an exciting time to be in business in Central Illinois. Even with the uncertainty in our state government, our area is doing well with unemployment rates being down; home, vehicle and retails sales all up; and interest rates rising over last year. It just goes to show how viable the Greater Champaign County Area is and that certainly includes out businesses. There is no place like it anywhere!
Our lead story is on FBi-Farm Buildings, Incorporated-an Indiana-based business that constructs post-frame buildings. Yes, think outbuildings and other farm structures, but this company is so much more: they have constructed car dealerships, fire houses, warehouses, Harley-Davidson dealerships and even an occasional home. They have revolutionized the post-frame construction business. I hope you'll enjoy reading about them and seeing what they have constructed in the area.
I was also thrilled to visit an actual apothecary in neighboring St. Joseph. I have a background in drug retail, so I was amazed by this small business and how they fill a niche in the business in the field of "big pharma." Owner, head pharmacist and sharp-cookie, Kathy Munday, has definitely listened to the marketplace and found a way to fill a need.
Located in old downtown Champaign is Specialty Stamp & Coin, a business that has been an icon in the C-U area for decades. Mark Cortez has a new spin on the old business that is quite interesting. He's even come full-circle himself as a business owner!
I always get hungry when I think back on my visit to Michaels' Catering. I have had the honor of eating at various events where they have catered, and I know they have great creations. (I dream about their lemon bars.) These folks work diligently to make every event a time to remember. It shows. I hope you enjoy the article and the entire issue of Central Illinois Business, a periodical noted by "e-newspapers" as a top publication in Illinois.
Good business everyone!
~Bridget
Back to top
Part of The News-Gazette, Inc. community of websites:
News-Gazette | IlliniHQ | WDWS | WHMS |