HOME/COVER STORY
---
ACHIEVEMENTS
---
BUSINESS NOW
---
EDITOR'S NOTE
---
FINE PRINT
---
GET TO KNOW THE CEO
---
GREEN TIPS
---
INNOVATION > THE OUTER LIMITS
---
TAX REGULATIONS
---
SUBSCRIBE NOW!
---
CONTACT US
---
ARCHIVE
---
CALENDAR
Editor 's note: submit events, meetings, workshops and conferences at least one month in advance to cibm@news-gazette.com for inclusion in Mark Your Calendar.
< Apr
May
Jun >
May 9
EaRN Leads/Speed Networking Program 7:30 to 8:30 a.m.
Champaign County Chamber of Commerce, 303 W. Kirby Ave., Champaign The Exchange and Referral Network is the Champaign County Chamber of Commerce's version of a combination Leads/Speed Networking program. Registration opens at 3 p.m. May 2 for this session. Only one person per industry may participate per week. Registration is first-come, first-served. If your industry category is already filled when you register, your name will be kept on the waiting list. If the first registration is unable to attend the following week's session, the person next on the waiting list according to the time stamp will be contacted. If you are unable to attend the session, notify the chamber as soon as possible so that it may fill the seat. Failure to do so may prevent you from participating in future sessions.
May 15
May 15, 23 Coaching: Developing Others 8 a.m. to noon, May 15 and 23; 1 to 5 p.m. May 23
Parkland College Business Training, 1315 N. Mattis Ave., Champaign Individual contributors face regular challenges in performing their work, and a supervisor's job is to help them work through these challenges. Learn how to recognize the challenges faced in developing others; demonstrate a variety of listening and asking techniques to help others feel confident making decisions; and conduct focused development conversations that result in professional development and growth. Fee: $135. Registration deadline: May 8 for May 15 session; May 16 for May 23 sessions.
May 21
May 21, 23 Communications Skills for Managers 1 to 5 p.m.
Parkland College Business Training, 1315 N. Mattis Ave., Champaign Increase your reading, writing, speaking and listening proficiency with real-life scenarios and interactive exercises from Cindy Guthrie. Learn proven practical concepts and techniques that will help you communicate more effectively with others, deliver your messages clearly, ask questions and make successful presentations. Fee: $265. Registration deadline: May 14.
INNOVATION > THE OUTER LIMITS April 2013
---
PlantLink sensor monitors watering needs of houseplants
---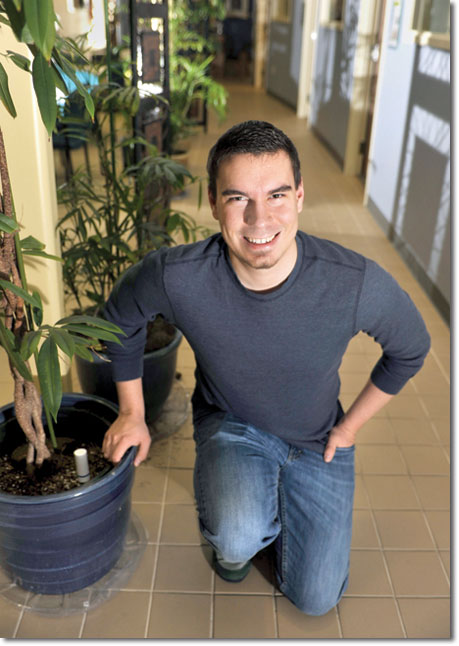 The seeds of Eduardo Torrealba's company came from a basil plant.
His wife was trying to grow basil, but the plant was dying because it was being watered improperly. Torrealba looked around for a product that would help monitor the water quantity in the plant's pot, but he couldn't find anything that would both indicate the moistness of the soil and notify him when he needed to water.
So he solved his own problem by building a hardware system that involved a sensor in the soil to measure water quantity and a connection to a computer that would then send him an alert on his cellphone that he needed to water the plant.
Then Torrealba, who is a master's student in mechanical engineering at the University of Illinois, looked at market research that indicated over- and under-watering are the top killers of houseplants, and Oso Technologies began to grow. Torrealba pitched the idea for his PlantLink sensor to four UI friends, who became co-founders of the company, and they went to work refining his prototype.
The PlantLink sensor uses technology commonly used in commercial agriculture to measure water quantity. The data is sent wirelessly to a base station connected to the Internet. A plant owner can get an alert by text or email, or set up an automatic calendar appointment, to be notified when it is time to water.
Torrealba and his partners have also developed a valve that will automatically start and shut off a sprinkler or drip system for outdoor plants, when the PlantLink sensor indicates water is needed.
They received seed funding from several investors, and they also launched a Kickstarter campaign at the beginning of the year that they hoped would raise $75,000. It brought in $96,000.
Torrealba and his partners are now working on the final version of the product and talking with manufacturing firms. They hope to fill the Kickstarter orders for the PlantLink sensor by June and work on getting the product in front of more people.
Torrealba said the successful Kickstarter campaign was "really encouraging. As soon as people see the product, they understand it very quickly and know if they want it. I think if we can explain it well, there will be a lot of people interested in purchasing it."
While the product is aimed at home gardeners now, Torrealba hopes to move into commercial agriculture or businesses such as those caring for large numbers of indoor plants in office buildings. He sees a market in nurseries selling trees and plants with a warranty.
Torrealba said the company will be looking at monitoring other qualities such as temperature, pH levels and sunlight levels.
"We'd love to build more devices to interact with the physical world, analyze data and take action," he said, adding such devices would help more efficiently manage resources, such as water, food or fuel, and direct them to where they are needed most.
Back to top
Part of The News-Gazette, Inc. community of websites:
News-Gazette | IlliniHQ | Business Directory | WDWS | WHMS | idomagazine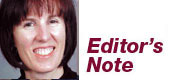 The new year will bring some changes to Central Illinois Business magazine.
The magazine will now be printed bimonthly. You won't see an issue in January; the next issue will cover February and March.
In 2013, we'll launch an improved Central Illinois Business website, at www.centralillinoisbusiness.com, that will allow us to provide more timely updates of many of the economic indicators we publish in the magazine, as well as other current business news and event information that you won't see in the printed publication.
We are working on stories on a variety of business issues we think you'll want to read about. And if you have an idea of a story or issue you'd like to read about in Central Illinois Business -- either in the printed magazine or online -- please let me know.
The magazine will again be printed on glossy paper, as the Forty Under 40 issue was in November.
We hope you continue to enjoy the printed magazine, and that you also look at the improved website once it's launched for more news about the local business community.