HOME/COVER STORY
---
ACHIEVEMENTS
---
BUSINESS NOW
---
ECONOMICS
---
EDITOR'S NOTE
---
FINE PRINT
---
GET TO KNOW THE CEO
---
GREEN TIPS
---
INNOVATION > THE OUTER LIMITS
---
PREVAILING WAGE
---
SPONSORED GUEST COLUMNIST
---
SUBSCRIBE NOW!
---
CONTACT US
---
ARCHIVE
---
CALENDAR
Editor 's note: submit events, meetings, workshops and conferences at least one month in advance to cibm@news-gazette.com for inclusion in Mark Your Calendar.
< Feb
Mar
Apr >
March 5
March 5, 13 Communication Excellence: Managing Performance with DiSC 8 a.m. to noon on March 5; 1 to 5 p.m. on March 13
Parkland College Business Training, 1315 N. Mattis Ave., Champaign Communication Excellence provides actionable insights into conflict resolution, team building, leadership and coaching. Paid registrants will be issued an access code to complete an online assessment. The assessment must be completed by Feb 19. Fee: $185. Registration deadline: Feb. 19 for March 5 session; Feb. 27 for March 13 session.
March 9
March 19, April 3 Get Control of Email and Get Organized 8 a.m. to noon on March 19; 1 to 5 p.m. on April 3
Parkland College Business Training, 1315 N. Mattis Ave., Champaign Discover how to increase productivity by eliminating unnecessary email; create effective messages; discover time-saving tips; improve email etiquette; reduce legal liability; and create an ordered, stress-free folder structure. Materials include workbooks, desktop reference tools, calculator, and a copy of the best-selling "The Hamster Revolution: How to Manage Email Before it Manages You." Fee: $185. Registration deadline: March 12 for March 19 session; March 28 for April 3 session.
March 27
ECI SCORE: Financing a Small Business 3 to 5:30 p.m.
Champaign County Chamber of Commerce, 303 W. Kirby Ave., Champaign An overview of startup financing for a business. Content: business requirements, preparation needed and sources of capital. Workbook provided. Cost: $25. To register, go to eci-score.org or call 217-359-1791. Email questions to
info@eci-score.org
.
GET TO KNOW THE CEO February 2014
---
Mark Herriott is one of four family members who are operating partners of Herriott Group Inc.,
---
the umbrella organization for Herriott's Rental and Columbia Street Roastery.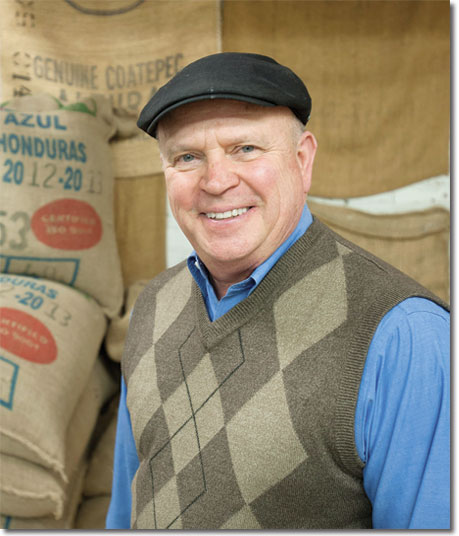 CIB] What was your first paying job?
[Mark Herriott] The family business. My first job outside of working with our father was at Jos. Kuhn & Co. It was a wonderful opportunity to learn about retail and see how another family business operated.
[CIB] What is the biggest challenge for you in your job on a daily basis?
[MH] I find it difficult to balance the amount of paperwork which is mandated in business today with what I enjoy the most, which is working directly with our restaurant, office and wholesale coffee and tea customers.
[CIB] What is the most satisfying part of your job?
[MH] The opportunity to work directly with our restaurant and wholesale customers where together we can create something special for their business. And the ability to take the raw materials we import (coffee and tea) and create products which meet our customers' expectations.
[CIB] What is the best advice you've received?
[MH] Growth and change always happens faster with a coach or training partner.
[CIB] What is the best advice you can offer other entrepreneurs or business leaders?
[MH] Find people who you can trust to give you straight-forward opinions based upon their experience and what they actually see in the marketplace. Ask them to share what has allowed them to succeed as well as what they learned from their mistakes.
[CIB] Who was/is your mentor and what did that person teach you?
[MH] My brother, David, has had the biggest impact on me from a business perspective. While we are the antithesis of each other, interestingly this has been our strength. Our ability to rely on each other when we were reconstructing and building the businesses allowed us to grow, change and learn from each other.
[CIB] What accomplishment are you most proud of?
[MH] Being a part of a family which has been able to create a new business (Columbia Street Roastery) and grow the other (Herriott's Rental) to a point where there is an opportunity for the fourth generations to participate.
[CIB] What do you like about Champaign-Urbana?
[MH]The eclectic "fabric" which has been created in this community from both a cultural and intellectual perspective.
[CIB] What are your hobbies?
[MH] Playing bridge and traveling with my wife, Marianne.
Back to top
Part of The News-Gazette, Inc. community of websites:
News-Gazette | IlliniHQ | Business Directory | WDWS | WHMS | idomagazine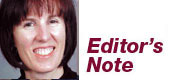 Homemade
The rainforest exhibit at Miller Park Zoo in Bloomington. The pole vault pit at Illini track meets. The crowns your dentist uses.
These are all products of Champaign County businesses. In this issue, we profile just a few businesses from our county that are creating products for customers here and around the country.
No doubt many of them have touched your lives in some way. They may have supplied the suspension assembly for your car (Eagle Wings Industries, Rantoul); the cap and gown your child wore at graduation (Herff Jones, Champaign); the plastic cups you drink from at a tailgate (Solo Cup Co., Urbana ); or the bike helmet (Easton-Bell Sports, Rantoul) or radio-controlled plane (Hobbico and Horizon Hobby, both in Champaign) you use when relaxing on the weekend.
Your morning cup of joe may have been roasted locally (Columbia Street Roastery, Champaign); and your Friday night beer brewed just down the street (Triptych Brewery, Savoy).
I enjoyed learning more about local businesses I was already aware of, and hearing about those that weren't familiar to me. I hope you do too.
Jodi Heckel is editor of Central Illinois Business magazine. She can be reached at 217-351-5695 or jheckel@news-gazette.com.