GET TO KNOW THE CEO February 2014
---
Mark Herriott is one of four family members who are operating partners of Herriott Group Inc.,
---
the umbrella organization for Herriott's Rental and Columbia Street Roastery.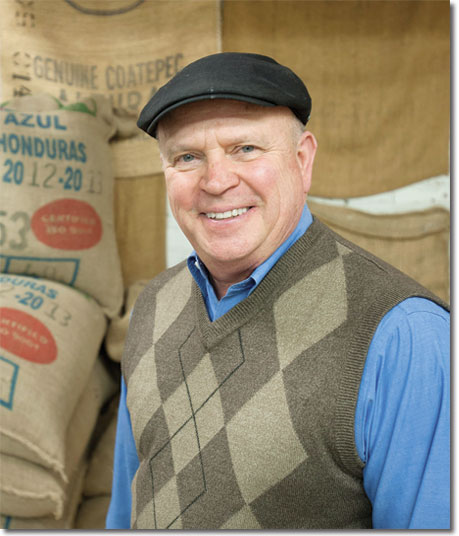 CIB] What was your first paying job?
[Mark Herriott] The family business. My first job outside of working with our father was at Jos. Kuhn & Co. It was a wonderful opportunity to learn about retail and see how another family business operated.
[CIB] What is the biggest challenge for you in your job on a daily basis?
[MH] I find it difficult to balance the amount of paperwork which is mandated in business today with what I enjoy the most, which is working directly with our restaurant, office and wholesale coffee and tea customers.
[CIB] What is the most satisfying part of your job?
[MH] The opportunity to work directly with our restaurant and wholesale customers where together we can create something special for their business. And the ability to take the raw materials we import (coffee and tea) and create products which meet our customers' expectations.
[CIB] What is the best advice you've received?
[MH] Growth and change always happens faster with a coach or training partner.
[CIB] What is the best advice you can offer other entrepreneurs or business leaders?
[MH] Find people who you can trust to give you straight-forward opinions based upon their experience and what they actually see in the marketplace. Ask them to share what has allowed them to succeed as well as what they learned from their mistakes.
[CIB] Who was/is your mentor and what did that person teach you?
[MH] My brother, David, has had the biggest impact on me from a business perspective. While we are the antithesis of each other, interestingly this has been our strength. Our ability to rely on each other when we were reconstructing and building the businesses allowed us to grow, change and learn from each other.
[CIB] What accomplishment are you most proud of?
[MH] Being a part of a family which has been able to create a new business (Columbia Street Roastery) and grow the other (Herriott's Rental) to a point where there is an opportunity for the fourth generations to participate.
[CIB] What do you like about Champaign-Urbana?
[MH]The eclectic "fabric" which has been created in this community from both a cultural and intellectual perspective.
[CIB] What are your hobbies?
[MH] Playing bridge and traveling with my wife, Marianne.
Back to top
Part of The News-Gazette, Inc. community of websites:
News-Gazette | IlliniHQ | Business Directory | WDWS | WHMS | idomagazine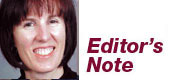 Heading toward harvest
As I'm writing this, the corn is taller than me, the soybeans are lush and green, and one of the hot topics for farmers this summer is drones. In July, farmers attended a two-day Precision Aerial Ag Show in Decatur to learn how they could scout their fields with drones, identifying problem areas where drainage needs improving or where pests or weeds are causing damage.
Another hot topic — one that is not quite so fun — is Palmer amaranth. The invasive weed has developed a resistance to herbicides. Weed experts are trying to raise awareness among farmers, saying this is a threat that shouldn't be taken lightly.
The University of Illinois has developed recommendations for managing Palmer amaranth. Read in this issue what experts are recommending to farmers.
Also in this issue, a UI food scientist discusses his perspective on labeling food containing genetically modified ingredients. If you are interested in learning more about other hot topics in agriculture, check out the UI's Agronomy Day on Aug. 14. Learn more at http://aces.illinois.edu/calendar/agronomy-day-2014.
Jodi Heckel is editor of Central Illinois Business magazine. She can be reached at 217-351-5695 or jheckel@news-gazette.com.