FORTY UNDER 40 WINNERS October 2014
---
Forty Under Forty Winners 2014
---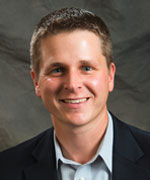 Shane Allen, 36
Commercial real estate relationship manager at Busey Bank Community involvement: Vice chairman for the United Way Emerging Community Leaders committee, alumnus; United Way Pillar Committee; Core member as part of the Carle Foundation; treasurer for the Central Illinois Rental Property Professionals; planning committee for the annual Champaign Urbana Schools Foundation Adult Spelling Bee; CU Scholars programs and presentations; Special Olympics Polar Plunge participant. Proudest professional accomplishment: Being promoted to my current position and earning the designation of vice president I attribute my success to: Following through on the promises that I make, maintaining transparency with all of my professional relationships, and trusting in those around me to help get the job done. Interesting fact you may not know about me is: I first picked up an actual golf club at the age of 2. It was a full-size club that was cut down to my size by my grandpa. Important professional lesson: Always be upfront with people and do not make promises that you cannot keep. From the nominator: "Shane is always pleasant to work with, and follows through on his commitments. If Shane says he will do something -- he does." -- Erin Brownlow, sales manager at Busey Bank (one of two nominators)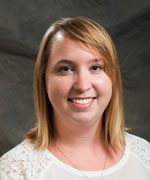 Amanda Baker, 30
Programs and events coordinator at 40 North | 88 West -- Champaign County Arts Council Community involvement: Mentor for the CU One-to-One Mentoring Program; involvement in 40 North programs, including Boneyard Arts Festival, Friday Night Live and ACE Awards. Best advice: Slow down and think, not just do. Biggest career challenge: I constantly struggle with wanting to be a "jack-of-all-trades" or wanting to be an expert in one thing. Pivotal career decision: The decision to go to graduate school was one of the best decisions I've made. It changed my outlook on my life, my education and my career. I spent a fantastic and intense year completing my master's in arts journalism at Syracuse University. My partner/best friend/mom would describe me as: Genuine, motivated, outgoing, sensitive and sassy. From the nominator: "One of the things that has impressed me the most about Amanda has been her almost immediate involvement and passion for this community. 40 North and the entire arts community have benefited from her videography and marketing skills as well as her fearless attitude and commitment to improving the overall quality of life here in C-U." -- Kelly White, executive director of 40 North | 88 West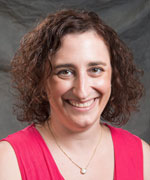 Laura Weisskopf Bleill, 39
Assistant director for external relations, University of Illinois Research Park, and mom-in-chief, Chambanamoms.com Community involvement: Champaign-Urbana Jewish Federation board; volunteer with Sinai Temple, the Bottenfield PTA, Champaign Urbana Schools Foundation, Stephens Family YMCA and United Way. Community events sponsor through Chambanamoms.com. Proudest professional accomplishment: The impact that Chambanamoms.com has had in this community as a whole -- but also what it means to so many individuals. Our mission from the beginning was to have high community impact, and we have fulfilled that in less than five years. Biggest professional challenge: Reinventing myself. After 10 years building a sportswriting career, I switched gears and tried many different things before finding myself with an embarrassment of career riches. Pivotal career decision: I left sportswriting because I wanted a family -- and realized the two were incompatible. Having kids (I have three) and being a mom won out easily! From the nominator: "Laura is a go-getter, a self-starter, motivated and giving. Her leadership skills are amazing and she cares so deeply about the work that she does and about her community." -- Dana Cohen, events and workforce development coordinator, University of Illinois Research Park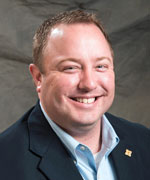 Kirk Builta, 30
Assistant vice president of Ag Financial Services -- Farm Credit Illinois Community involvement: Champaign County Farm Bureau board member, chairman of the Young Ag Leaders and Legislative Affairs Committee member; University of Illinois College of Agricultural, Consumer and Environmental Sciences alumni board member; Champaign County Crimestoppers board member and chairman of the finance committee; and past chairman of the Champaign County Chamber of Commerce's Agribusiness Committee. I attribute my success to: Growing up on a central Illinois grain and livestock farm. I learned a solid work ethic and the value of spending time with your family. Best advice: One Thomas Edison quote has always stuck with me. "Opportunity is missed by most people because it is dressed in overalls and looks like work." Important professional lesson: When you meet someone, you never know where that simple introduction will take you so be yourself and treat everyone with the same respect you'd hope to receive. From the nominator: "When a task is given him, Kirk meets it with concern for detail and a passion that causes others to want to join his efforts and work as a team toward a common goal." -- Susie Harbaugh, assistant manager, Champaign County Farm Bureau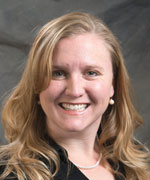 Toni Burkhalter, 39
Associate professor of biology and kinesiology, Parkland College Community involvement: Nutrition and exercise incentive programs at local schools; hands-on demonstrations at Saturday Science at the Market; speaking to audiences from kindergartners to elected officials as a member of the Parkland Speaker's Bureau. Biggest career challenge: In my 20s, it was very challenging to take on a full-time career while accepting a leadership role supervising peers who may have had more experience or knowledge in the field. Pivotal career decision: I gave birth to my daughter when I was working on my Ph.D at the University of Illinois. With the excruciatingly long hours, I missed my daughter terribly. I realized that I did not have much work/life balance. I decided to step into a more family-friendly career, allowing me opportunities to continue to challenge myself while giving back to the community. My partner/best friend/mom would describe me as: "On the go." From the nominator: "Toni is a dedicated, enthusiastic and engaging instructor that strives to get better at her craft each semester. In addition to providing our students with an outstanding educational experience, she is a rock for support and guidance when they need it." -- Rose Dalton, associate professor of biology, Parkland College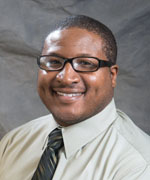 Samuel Bryndom, 30
Director, Urbana Adult Education Center Community involvement: Participation in youth programs with the Urbana Neighborhood Connection Center. I attribute my success to: My family, particularly my wife Maria, who has been the most encouraging and supportive partner throughout all of my endeavors. Best advice: Allow the making of positive impacts in the communities we serve be a guiding principle; regardless of philosophical or ideological beliefs, the focus is how do we actively engage in making our world better for everyone. Important professional lesson: Continuous self reflection is needed in order to refine our ability to make effective decisions. My partner/best friend/mom would describe me as: Maria would describe me as dedicated and innovative. Dedicated first and foremost to our family and to the communities in which I serve and innovative in the way I strive to meet the needs of both. From the nominator: "Mr. Byndom has accomplished in one year at UAE more than is humanly possible. He eats/sleeps/breathes the belief that we can improve the quality of life in our community by providing educational opportunities to adults who didn't graduate from high school, and/or who never dreamed of going to college." -- Brett Grant, GED instructor, Urbana Adult Education Center (one of three nominators)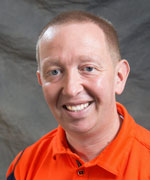 Michael Cation, 37
Broadcaster for the United States Tennis Association Challenger Circuit, and PA announcer for University of Illinois men's basketball, soccer, baseball and tennis. Community involvement: Worked for the Crisis Nursery in Urbana; donated time to Champaign County CASA and the Cunningham Children's Home. I attribute my success to: Luck and hard work. I'm a strong believer in the idea that you work hard so that when those lucky breaks come, you can take advantage of them. Interesting fact you may not know about me: I really dislike public speaking. Considering my radio background, and speaking to 16,000-plus at the State Farm Center, it may sound weird, but I've always found that completely different than when I'm speaking to even a group of 10 who are staring at me. Biggest professional challenge: When I took over at the Assembly Hall for the legendary Jim Shepherd, I was completely unprepared for the fact that people would take out their frustrations about his departure on me. But it gave me the opportunity to realize I have to focus on pleasing my supervisors first, myself second and then not worry about external pressures. From the nominator: "Mike is well-respected for his work both in the C-U community and among the tennis community." -- Katie Zimmerman, president, APTech, and nominee's mother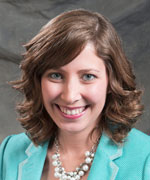 Karly Combest, 28
Director of membership relations and programming, Champaign County Chamber of Commerce Community involvement: Director of the Miss Fisher Fair Queen Pageant; Rantoul Economic Advisory Council committee member; Executive Club; 2014 candidate for the Eastern Illinois Foodbank Prom; ACE Leadership Program; Emerging Community Leaders Program. I attribute my success to: Surrounding myself with positive, "get it done" people, always enjoying a new challenge and always looking for new ways to evolve and grow. And I try to not take myself too seriously. Interesting fact you may not know about me: I am a former Miss Champaign County Fair Queen (2006). I mentor and coach young ladies to compete at the local and state level for the county fair pageant competitions. Important professional lesson: Have clear, open communication with your leader/manager and teammates. Also, stay organized and utilize great time management skills. People love a fast response, and there's no time like the present to address issues! From the nominator: "Karly is confident. She doesn't seem to understand that there is potential to fail -- failure is not an option. She is determined and when she sets her mind to accomplish something, she accomplishes it with success." -- Laura Weis, president and CEO, Champaign County Chamber of Commerce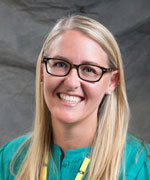 Ashley Dye, 36
Assistant dean of students/director, fraternity and sorority affairs, University of Illinois Community involvement: Champaign Rotary member; Champaign Urbana Schools Foundation board of directors. Proudest professional accomplishment: When students work hard, achieve their goals, create lasting change and do what is right, which many times is the more difficult path to take. Many of our fraternity and sorority chapters and councils have been recognized with top national awards for their accomplishments and that makes me very proud! Interesting fact you may not know about me: I was a staff member on a monthlong Semester at Sea voyage. We sailed to seven different countries in Latin America and lived on a ship for a month. My partner/best friend/mom would describe me as: An idealist, an adventurer who loves to travel and an easygoing sports fan. From the nominator: "Ashley has led the charge on many different ventures that have helped to challenge the status quo of our students. She is a professional who is not afraid of challenging students and supporting them through the process of change. She believes that fraternities and sororities truly are one of the best opportunities for growth that a student can have during their time in college." -- G. Andrew Hohn, associate director for fraternity and sorority affairs, University of Illinois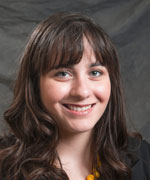 Kelly Formoso, 27
Branch manager, American Red Cross Mid-Illinois Chapter Community involvement: American Red Cross blood donor; state board member of Risk Watch; AmeriCorps alumnus; Habitat for Humanity volunteer; United Way of Champaign County Emerging Community Leader (2014). Proudest professional accomplishment: On Nov. 17, 2013, I facilitated the Red Cross response to the tornado in Gifford. It was inspiring to see the resiliency of the community. I worked alongside our community partners to assist the disaster survivors, and I was in awe of how many wanted to make sure others were OK before they received assistance. Best advice: Lead with your head, but follow with your heart and hands. Biggest professional challenge: Working for the community can be challenging because you are on call 24 hours a day, so keeping my work/life balance in check can be very difficult. Important professional lesson: Storytelling can be a great way to connect with people very quickly, but to be successful, you must craft a story that is relevant to your audience while conveying your message. From the nominator: "Kelly has initiative, enthusiasm and genuinely wants to make the community a better place to live. She cares a great deal about children, which was a big factor in the fact she was able to grow the youth program in the area so quickly." -- Monica Grugett, director of youth services, American Red Cross (one of four nominators)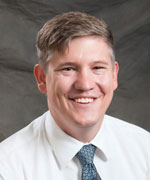 Kyle Galbraith, 33
Manager of Human Subject Protection, Carle Foundation Hospital Community involvement: Big Brothers Big Sisters of Champaign County; Phi Kappa Tau, University of Illinois; ethicist for the Human Studies Review Board, an advisory committee to the Environmental Protection Agency. I attribute my success to: A loving and supportive family, friends who push me to be creative, a fair bit of hard work, social factors out of my control and a nagging fear that I'll never be good enough. Best advice: I really like this quote of Thoreau: "Be not simply good; be good for something." Interesting fact you may not know about me: I have played in music groups opening for REO Speedwagon, Bill Clinton and James Earl Jones. Biggest professional challenge: I enjoy working with people, but my current position is largely administrative. However, I have been able to carve out time for teaching, research and ethics consultation at the hospital. Those tasks allow me to get out and interact with patients and colleagues in a different way. To relax, I: Make stained-glass windows and play the banjo, but not at the same time. From the nominator: "Kyle is a true asset to our community because of his expertise in ethics and humanity and his passion for helping and educating others." -- Anna Keck, executive director of the Research Institute, Carle Foundation Hospital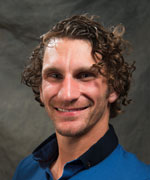 Josh George, 30
Product manager for IntelliWheels Inc.; professional wheelchair racer; motivational speaker. Community involvement: Volunteer coach for University of Illinois wheelchair racing camps; speaking to local business and service groups. Proudest professional accomplishment: Working every day with 2013 Woman of the Year Marissa Siero (formerly Siebel). Best advice: You are the same person before the race as you are after the race, no matter the outcome. Enjoy the process. Interesting fact you may not know about me: I dream of owning a house in which the ceilings are lined with monkey bars, and I can swing from room to room, level to level, unencumbered like our ancient ancestors. Biggest professional challenge: Trying to stay awake and focused in the office at the end of a hard week of training. To relax, I: Meditate, watch a movie or go for a walk. From the nominator: "I admire Josh's drive and determination and ability to overcome the challenges that life sometimes brings." -- Kathie Cravens, international trade specialist, Illinois Small Business Development Center -- International Trade Center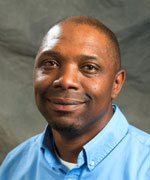 Bathel Gilbert, 36
Special education teacher, Urbana Middle School Community involvement: Central Illinois Youth Football League; Champaign-Urbana One-to-One Mentoring Program; Canaan Church Usher Board; Kiwanis C-U Little League Best advice: The best advice I have received is from my father. He says "a lifetime is not enough time to make everybody's mistakes so learn from those before you." Biggest professional challenge: Quitting my job as a teaching assistant and going back to school fulltime and not being able to financially support my family. Important professional lesson: You cannot assume how the life of a child will turn out based on the child's current educational performance, whether he/she is studious or defiant. Pivotal career decision: Going back to school as a nontraditional college student to become a certified teacher and being away from my family three days a week. This was very difficult for me because I could not be as hands-on with my family as normal. From the nominator: "I admire Bathel's ability to relate to kids at all levels and meet them where they are. His ability to give them tough love when needed, but also extra hugs when warranted, and he has the discernment to know when and what to do in many difficult situations, often resolving conflicts between others by simply talking it out." -- Tori Exum, human resource manager, University of Illinois Human Resources.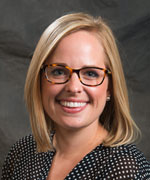 Stephanie Grussing, 32
School counselor, Unity Junior High School Community involvement: Inclusion Ministry volunteer, First Christian Church; Unity Rockets Special Olympics coach; Champaign-Urbana Autism Walk participant and former committee member; Unity High School Relay for Life participant Proudest professional accomplishment: My emergent box of notes from parents and students stating their gratitude for the difference I have made in their lives. Best advice: We are all worthy of love and belonging now; worthiness does not have prerequisites. Biggest professional challenge: Knowing the struggles that children face every day and fearing I may not always be able to help them through those difficult times. Important professional lesson: You don't have to be perfect to be successful; you just have to remain perfectly capable and committed to improving. From the nominator: "Stephanie leads the many students in her school to strive for the best in themselves. She does this not only when guiding the students with academic issues, but most importantly helping them when things don't always go well in their lives at home or at school. She guides her students to be able to be an active part of their community by equipping them with positive experiences to gain confidence in themselves." -- Marcia Horton, self-employed in cleaning services and a parent of a Unity Junior High School student.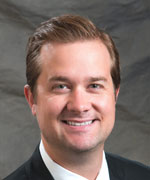 Brett Hays, 32
Producer/co-owner, Shatterglass Studios Community involvement: Rotary Club member; founding board member of the C-U Film Society; organizer of Pens to Lens screenwriting competition and film festival, an opportunity for K-12 students to write original screenplays that are turned into short films. Proudest professional accomplishment: The success of Pens to Lens and the impact it's already made on young kids. I'm very excited for its future. Biggest professional challenge: I tend to not think of things as challenges, but opportunities to grow and learn. I think I could say that things don't happen in life at the exact moments you want or expect them to and it can be "challenging" to wait sometimes. It's worth it to be patient. Important professional lesson: Give to the community in any way that you can before ever expecting to get something back. By the time you get something back, you probably weren't expecting it and it will mean all the more to you. From the nominator: "Brett is an innovative thinker with a passion for creating new and exciting media. He is creative, dedicated, giving of his time and talents, an astute businessman who exudes integrity and thoughtfulness, and is, in short, a force to be reckoned with." -- Jeffery Geis, president and principal advisor, Geis Asset Management Inc. (one of two nominators).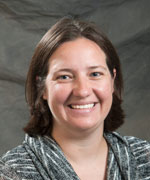 Jackie Hohn, 33
Assurance manager at McGladrey Community involvement: Emerging Community Leaders program of the United Way of Champaign County; Champaign West Rotary member Proudest professional accomplishment: Watching the staff that I have trained progress in their careers and continue to develop and become leadership members of the firm. I value the opportunities that I am given through my job to educate others and help shape them into strong professionals. Biggest professional challenge: Moving from my home state of Florida to Illinois. This placed me in the position where I had to learn new aspects of changing firms and the types of clients I worked with. I also was challenged by moving to a state where I didn't know anyone and was placed outside of my comfort zone. Important professional lesson: You don't have to say yes to every opportunity. Choose wisely and value what you do. My partner/best friend/mom would describe me as: Motivated, task-oriented, driven. From the nominator: "Jackie is willing to take on multiple tasks at once and does so with the understanding that each project has unique requirements, expectations and challenges. She spends the extra time to understand the needs and challenges faced by clients. She seeks customized solutions to meet those needs, rather than taking the easy standardized path." -- Dave Seiler, partner, McGladrey LLP.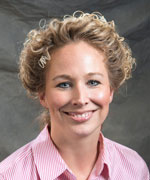 Heather Horn, 35
Labor and employee relations coordinator, University of Illinois Community involvement: Assistant women's volleyball coach, Parkland College; assistant director, Prime Time Volleyball Club; Sunday school teacher, First Christian Church; vice president, Champaign Urbana Youth Hockey program; secretary, Champaign West Little League program, and coach of a Peanut baseball team; parent representative, Illinois Futbol Club. Proudest professional accomplishment: The first time I served as the chief negotiator for one of the labor contracts with the University of Illinois. Best advice: "You're in charge of your good day." While it is incredibly simplistic, it keeps me in a positive place and helps me expend my emotional energy on things that I can control. Pivotal career decision: The most difficult thing for me to do is leave an amazing environment, a place where I feel confident in my abilities, and then make a transition to pursue the "unknown." Leaving is hard when you work in a great environment with great people, but growth only occurs when we push ourselves outside our comfort zones. From the nominator: "Heather impacts our community by tirelessly working as a key member of the human resources team with the area's largest employer (University of Illinois) and then volunteers her very limited free time to support a wide variety of athletic opportunities for the youth of Champaign-Urbana." -- Gavin Horn, director of research, Illinois Fire Service Institute and husband of the nominee.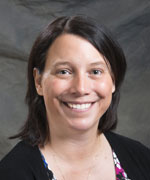 Tonya Horn, 35
President, Rogards Office Plus Community involvement: Public Policy Committee, Chamber of Commerce; assistant chair of the PR committee, Women's Business Council; United Way program review volunteer and workplace campaign coordinator; established a "Community Plus Program" at Rogards to allow staff to use paid time for volunteer work. Proudest professional accomplishment: We've made ourselves a very financially healthy company while keeping the number of local jobs the same. I'm responsible for our furniture division, and that business has grown by almost 25 percent since 2011. Biggest professional challenge: I tend to be pretty laid-back by nature, so it's difficult for me when I have to be more aggressive to get what I want. I'm constantly working to find ways to be assertive that still feel authentic to me. Pivotal career decision: The decision to purchase Rogards from my dad. It started out as very emotion-driven. But then it had to become an analytical decision as I recruited a business partner, went to banks to discuss financing and put a business plan together. From the nominator: "Tonya is a dedicated, hardworking business owner who has made a difference in Central Illinois by being a business leader, contributor to nonprofits and role model for others to follow." -- Chad Hoffman, CEO, Rogards Office Plus.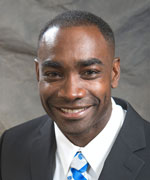 Thane Jackson, 36
Patrolman, Rantoul Police Department, and captain, Illinois Army National Guard Community involvement: Community service projects with Phi Beta Sigma fraternity; mentor, TALKS Mentoring; speaking about the military at schools. I attribute my success to: An "I can do it too" attitude. If someone else can do it, why can't I do it too? Having a strong supporting cast of family and friends. Best advice: Use backward planning -- set a goal, plan each step from the last step to the first step and complete ALL steps to achieve that goal. After completion, do it again. Interesting fact you may not know about me: I was born on the island of Antigua. I am a commercial pilot who flies both airplanes and helicopters. Important professional lesson: Do research, seek advice and work hard for what you want to accomplish. Don't wait for someone to remember to guide you. To relax, I: Do yardwork, housework, watch television (sports, sci-fi, news), listen to music (dancehall reggae), family vacations. From the nominator: "He is a great listener and he has superior analytical skills. He has strong leadership skills and he enjoys the respect of peers, colleagues and the public he serves." -- Michael Jeffries, retired associate dean of students, University of Illinois, and father-in-law of nominee.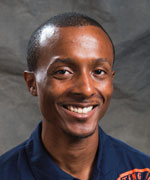 Jeremy Johnson, 27
Metal fabricator at Litania Sports Group Community involvement: Youth basketball coach; member of the "Looking Beyond Ourselves" team at Litania; chess instructor at Canaan Academy; volunteer for C-U At Home. Proudest professional accomplishment: Completing my pre-apprenticeship as a brick mason. I attribute my success to: My insatiable desire for continuous self-improvement. Interesting fact you may not know about me: I am pretty savvy with music software and I create music when I am inspired. Important professional lesson: Establish and maintain a good reputation. Pivotal career decision: I decided to leave my employer in masonry construction to relocate and find work in the Champaign-Urbana area. I made this decision because I wanted to be closer to my newborn son. From the nominator: "Jeremy personally experienced what it means to grow up with no strong male role models. He works every day to ensure that at least a few kids that he influences cannot say the same. He has faced more than his fair share of adversity in his short lifetime and has contributed more than his share back to the community. Jeremy is a well-liked employee at Litania Sports, a caring and loving dad to two young boys, and a patient and knowledgeable basketball coach for Champaign kids." -- Eric Larson, assistant professor, University of Illinois.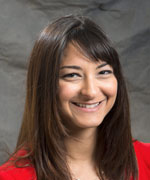 Leia Kedem, 28
Registered dietitian and nutrition and wellness educator for University of Illinois Extension Community involvement: 4-H volunteer; mentoring University of Illinois students; raising money for local causes by running races; participating in Healthy Champaign County and other health improvement coalitions; president-elect of Eastern Illinois Dietetic Association; working with community organizations to provide wellness programming. I attribute my success to: Not being afraid to put myself in the line of fire and try new things. Failures happen, but if you don't try you'll never know. Best advice: When receiving comments and criticism, imagine that you are mining for gold. Most bits will not pass muster, but look carefully for the golden ones and take them to heart. Important professional lesson: You won't be able to change every person's mind. Pivotal career decision: I had always struggled with my weight and I decided to pursue nutrition as a career. I finished my undergraduate program in psychology and then took the courses and training necessary to be a dietitian. I still get to be a counselor, just of a different sort. From the nominator: "Leia uses her personal experience, training and education to provide trusted advice to the community on how to make decisions to improve your health for the long-term." -- Cayla Waters, extension program coordinator, University of Illinois Extension.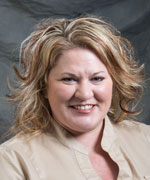 Tricia Keith, 39
Vermilion County truant officer and homeless coordinator, Regional Office of Education, Danville Community involvement: Board president, Vermilion County Rape Crisis Center; CASA of Vermilion County board; Ladies of Catlin; Vermilion County election judge; Vermilion County Continuum of Care; St. John's Lutheran Church, Royal; Danville school district Alternative Education Committee member; past Catlin school board member and vice president; Leadership Tomorrow graduate. Proudest professional accomplishment: There is nothing better than having a student come and say thank you for helping them or to be excited to tell you something positive that is going on in their life. Biggest professional challenge: Helping to the meet the needs of our families in Vermilion County. This includes homelessness, hunger, drug/alcohol abuse, unemployment, violence, teen pregnancy, inadequate supervision of children, lack of transportation -- the needs are so high and we have very limited resources. Important professional lesson: Every family that I work with is so different, facing their own set of obstacles, I must try to understand where they are coming from. I must say, this is very difficult on some days. I have certainly softened my approach over the years. From the nominator: "She fights for the rights of children and diligently advocates for children." -- Liya Hussmann Rogers, attorney.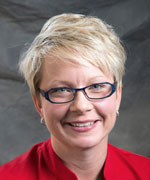 Jacqueline Lacy, 37
Chief public defender, Vermilion County Community involvement: Precinct committeeman; Vermilion County Republican Women's Club; Rotary International and Rotary Vocational Service Award committee; Danville Library Foundation board, bylaws committee chair; Danville Library fundraisers co-chair; past-president, Illinois Council of Chief Defenders; Boys and Girls Club; Good Will Industries; Land of Lincoln; Executive Women's Club; Illinois Public Defender Association; Eastern Central Illinois Women Attorney Association; Vermilion County Farm Bureau. Proudest professional accomplishment: Being appointed the chief public defender of Vermilion County at the age of 33 in 2010. Best advice: It is OK to be ambitious. Biggest professional challenge: Learning how to pick your battles. Pivotal career decision: The decision to leave my home, husband and family in DuPage County to become the Vermilion County public defender. I realized that to achieve more I would have to take risks. My partner/best friend/mom would describe me as: My husband would describe me as a determined woman who never resists a challenge. From the nominator: "As an advocate for the indigent, she insists on equal justice for the people she serves. Although her job is demanding, she performs it with toughness, dignity and a splash of humor." -- Cathy Reardon, executive director, Danville Library Foundation (one of two nominators).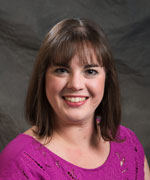 Katie Madigan, 33
Speech-language pathologist, Unit 7 school district Community involvement: Junior League of Champaign-Urbana, past Community Impact Council director; co-vice president, Thomas Paine PTA; CU Cradle to Career, member of Leadership Council and Kindergarten Readiness Goal Group; United Way Emerging Community Leaders; religious education teacher, Unitarian Universalist Church. Proudest professional accomplishment: Working with young children, especially those with disabilities, can be quite challenging but also holds so many rewards. I feel accomplished every time one of my students learns a new sound, a new word or a new communication technique! Biggest professional challenge: Disappointment has been a big challenge for me. I have exceedingly high expectations for myself and when things don't go as I had hoped or planned, it is challenging for me. Pivotal career decision: I spent the first five years of my career working where I did not feel I was making any impact on the students I saw. I also wanted to gain leadership skills that were not available there. I decided it was time to change positions for my own well-being. From the nominator: "Katie's dedication to causes she believes in is exemplary. She is devoted to making the community a better place to live and to helping children." -- Laura Bleill, assistant director, University of Illinois Research Park, and CEO, Chambanamoms.com.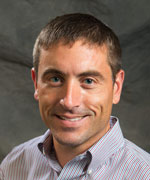 Mike Marron, 38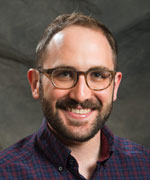 Austin McCann, 29
General manager, the Art Theater Co-op Community involvement: Education Justice Project, Danville Correctional Center; premiering new theater works with the Jeff Glassman-Lisa Fay Duo; School for Designing a Society; St. Jude Catholic Worker House; Iraq Veterans Against the War. Proudest professional accomplishment: Growing the Art into the dynamic, forward-thinking film center it is today. I attribute my success to: Staying one step ahead of my audience. Best advice: Kindness and gentleness before anything. This transcends work. Biggest professional challenge: I'm currently recovering from a major injury, and keeping up my creative energy while slowing down to take care of myself has been a challenge. Important professional lesson: The room is always bigger than you think. From the nominator: "Austin McCann is an astoundingly fast learner, and a devoted, responsible, hard worker. He is able to interact with people of all ages in a sensitive and understanding way and his contagious liveliness comes through in person, in writing and over the radio." -- Audrey Wells, retired teacher, secretary to Art Theater Co-op board.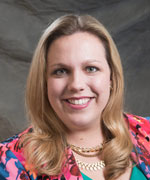 Kelly O'Neill, 28
Associate director, Illinois MBA Student and Academic Services and Recruiting Programs, University of Illinois Community involvement: CU One-to-One Mentoring; the Junior League of Champaign-Urbana; United Way Emerging Community Leaders program; Beta Theta Pi advisory committee; Pi Beta Phi Alumnae Organization president and advisory committee chairperson. Proudest professional accomplishment: In 2010, I created the Bleacher Bum Barbeque for Illinois baseball, breaking all-time attendance records for the sport at Illinois. It rained that day, and we still had more than 5,000 people come out for the event. Best advice: Dreams don't work unless you do! Important professional lesson: The importance of growth and mentorship opportunities in the workplace. Pivotal career decision: I made a decision to move on from a role within an organization I was passionate about. It was hard, but ultimately the growth opportunities where I was going helped guide the decision. From the nominator: "Kelly's dedication to bettering herself, women and the community at large is remarkable. She leads such an immensely full life but always makes time for service work and her friendships." -- Caitlin Drake, customer and community experience director, Busey Bank.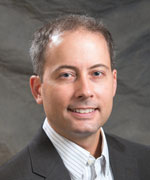 Alyx Parker, 39
Attorney, Ansel Law Ltd. Community involvement: Volunteer work for the Boy Scouts of America, Champaign County Bar Association and Muscular Dystrophy Association. Proudest professional accomplishment: When clients return with new business or refer new clients. I attribute my success to: The love and support of my family, lessons and experiences in the Boy Scouts of America and Sigma Tau Gamma fraternity, mentors during my life, and faith. Best advice: "What goes around, comes around." Interesting fact you may not know about me: I currently serve as national president of Sigma Tau Gamma fraternity. Biggest professional challenge: While fortunately infrequent, giving bad news to clients. Pivotal career decision: Becoming a federal judicial law clerk. I heeded the advice of my evidence class professor. From the nominator: "Alyx has consistently shown initiative to the professional and civil organizations he is involved in beyond that of just a participant, but as a leader. When you combine that drive with his fun, positive personality, it's a pleasure knowing you're working with Alyx on a matter." -- Mark Palmer, attorney, Evans, Froehlich, Beth & Chamley (one of two nominators).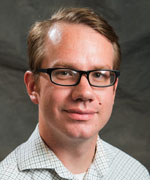 Scott Redenbaugh, 29
Regional field director for the 13th Congressional District -- Democratic Congressional Campaign Committee Community involvement: Family Service of Champaign County board; Champaign Human Relations Commission; Champaign County Young Democrats, president and executive committee member; candidate -- Champaign County Board District 8 Proudest professional accomplishment: Registering 10,000 people to vote in 2004. I attribute my success to: Hard work and team-building skills. Best advice: Bite off more than you can chew, and chew it. Important professional lesson: Everything is better if you can build teams. Working with people and learning how to delegate is essential. My partner/best friend/mom would describe me as: Calm but committed and passionate. From the nominator: "Whether you are one of his personal training customers, share responsibilities with him on a local nonprofit board, one of his future constituents, a co-worker, involved in helping people register to vote, or one of his friends, you know Scott puts people first." -- Matthew Duco, attorney, Spiros Law (one of two nominators).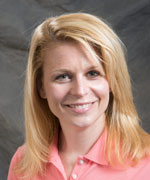 Christina Reifsteck, 37
Sergeant, Rantoul Police Department Community involvement: Law Enforcement Torch Run and Cop on Top (benefiting Special Olympics of Illinois); Team Law and Order (an Illinois Marathon team benefiting Crisis Nursery); SOAR project, CrossRoads Church; Rantoul Area Project board member; Police Officer of the Year 2008. Proudest professional accomplishment: I am most proud of my time in investigations. I worked a majority of my cases in child abuse. I was humbled by these children's experiences and that they felt safe enough to share them with me. I was able to get convictions for all but one case. Best advice: Nothing comes to you. Be willing to fail and get back up. That is how success happens. Biggest professional challenge: As a full-time working mother of two young children, maintaining a degree of normalcy can be challenging. Important professional lesson: Learning to speak with people and show empathy and compassion can validate a person's feelings. No one wants to be alone in their situation. From the nominator: "Christina has made a difference in the lives of a number of youths, reducing repeat offenders. Growing up in Rantoul has given her a heightened passion for wanting the village to improve and have a positive image, and that shows in her work and her actions." -- Sean Arie, Rantoul police sergeant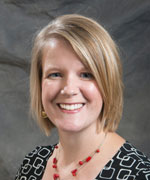 Terri Reifsteck, 36
Marketing and business development manager, Visit Champaign County Community involvement: Co-coordinator, Champaign to Peoria St. Jude Run; 40 North | 88 West board member and chair of the organization's Untitled fundraiser; United Way Emerging Community Leaders program; Eastern Illinois Foodbank Prom Queen Fundraiser. Proudest professional accomplishment: Producing our annual Visitor's Guide is always one of the hardest challenges for me but also one of the most rewarding. Our 2014-2015 guide was a complete revamp, filled with editorial to really tell our story. Best advice: Don't sweat the small stuff. It's a hard lesson for me to learn and I often have to remind myself of it. But at the end of the day, if I'm healthy and my kids are happy, that's all that really matters in life. Important professional lesson: Learn new skills constantly. Technology is always changing and you have to stay on top of it or you will get lost. From the nominator: "Terri's work stands admired by other convention and visitors bureaus across the state, her selfless attitude and willingness and desire to brand our community with creative, representative marketing continues to impress and exceed our expectations, all the while loving her job, children and her community." -- Cory Hatfield, sports and sales director, Visit Champaign County (one of two nominators).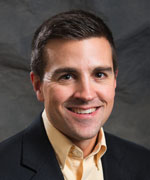 Sky Sanborn, 37
Vice president/project manager at Broeren Russo Builders Inc. and owner/coach at CrossFit Champaign-Urbana Community involvement: First Christian Church, guitarist; involved in fundraisers through Crossfit C-U. I attribute my success to: My parents, without ever being strict or demanding, instilled the belief that if you want something you have to earn it. And when they told me I could become anything I wanted to, they did so with full sincerity. Best advice: "Don't raise your voice. Improve your argument." -- Desmond Tutu Biggest professional challenge: Undoubtedly it is the challenge to find enough time to fit it all in. Important professional lesson: This, too, shall pass. Pivotal career decision: At a previous stage in my career, I was struggling to find balance between family and unhealthy work habits. The birth of my second daughter helped tip that struggle in the right direction -- to an environment where I'm able to put my family first. From the nominator: "The one quality that stands out across the board is his calm, discerning, consistent approach to everything he does. At BRCI, he is known and respected for his ability to think through problems, resolve conflicts calmly and develop solid professional relationships." -- Allyson Sanborn, self-employed photographer and spouse of the nominee (one of two nominators).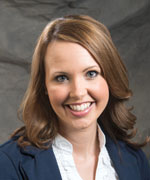 Stephanie Stuart, 28
Community relations coordinator/spokeswoman, Champaign school district Community involvement: Rotary Club of Champaign; United Way of Champaign County Emerging Community Leaders advisory committee and campaign cabinet member; at-large board member, Illinois Chapter of the National School Public Relations Association; CU Dream Chasers co-founder. Biggest professional challenge: Communicating on behalf of organizations in the face of controversy or crisis. In these challenging moments, I have learned invaluable lessons that apply to my personal and professional life. Important professional lesson: Kindness matters. Marc Changnon gave me a copy of a quote: "When people know they are appreciated, they will give you their finest effort." I framed it and placed it in my office. Pivotal career decision: Leaving my career in technology public relations to lead the community relations efforts for Champaign schools. I made that decision after a lot of reflection on my core values. From the nominator: "Public schools face considerable scrutiny and the importance of messaging to a wide range of community stakeholders cannot be underestimated. Stephanie successfully accomplishes this through multiple methods and continuously seeks ways to be innovative and works to continuously improve how we communicate to the public." -- Judy Wiegand, Champaign school district superintendent.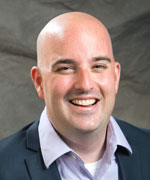 Jason Van Antwerp, 35
Vice president and business banker portfolio manager, Busey Bank Community involvement: Summer Youth Employment Program; C-U Scholars; Busey's Money Smart Youth Program; presentations on financial literacy, credit, innovative banking and youth program. Important professional lesson: Taking ownership. Whether that means taking ownership of your life, your team, your customer. Whatever is put in front of you, do the best you can to take ownership and make that issue/problem/individual feel important and trust that you will get the job done. Pivotal career decision: My decision to work at our corporate office of Busey. I was the branch manager at the campus facility for four years and we were very successful. It would have been easy to stay there and be satisfied. I decided it was my time to take on a new challenge. I have made many great connections and we have been very successful at helping associates move up within the company. From the nominator: "Jason is a top sales performer. He works hard to achieve his sales goals and lead his team to success. But what I find most inspiring ... is the heart he has for his community. Jason genuinely wants to help people and he's found a way to use his incredible financial skill to do just that." -- Caitlin Drake, customer and community experience director, Busey Bank (one of three nominators).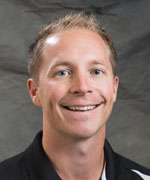 Daniel Walk, 32
President and chiropractor, Walk Chiropractic & Acupuncture Community involvement: Mahomet Area Chamber of Commerce board member, past president and vice president; Mahomet Rotary member, chairman for the golf outing; volunteer with the Mahomet Area Youth Club 5K and half-marathon; supporter of Mahomet Parks and Recreation, Helping Hands and the Mahomet-Seymour school district. Proudest professional accomplishment: Growing a practice in such a short time, which has allowed me the opportunity to serve those in the community and surrounding areas. I am grateful that Walk Chiropractic and Acupuncture was named the 2011 Mahomet Business of the Year! Best advice: Invest in your health. You only have one body and it is the best path through which you can help yourself and others to enjoy life. Biggest professional challenge: Starting up my practice in a town where I only knew one family and all I had was my chiropractic license, a lot of debt and a nation's economy that just crashed! Pivotal career decision: I decided to relocate my business to a new location which would allow me to serve more people. From the nominator: "Dan has been a mentor to other small business entrepreneurs, demonstrating what it takes and the commitment necessary to be successful." -- Mark Kesler, associate professor, Parkland College.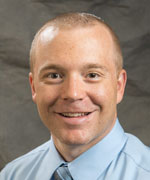 Joseph Wiemelt, 32
Director of equity and student learning, Bilingual & Multicultural Programs, Urbana school district Community involvement: In my job, I work directly with the community both in and outside of the schools. CU One-to-One mentor. Proudest professional accomplishment: Leading Urbana school district's implementation of Dual Language Programs and the interim year that I served as principal at Urbana High School. These two accomplishments were challenging and rewarding to me personally and professionally. Interesting fact you may not know about me: I lived in the Dominican Republic for a year during my undergraduate experience, and when I first arrived there I only knew a handful of words in Spanish. This was one of the best years of my life and helped lay the foundation to my career as a bilingual educator. Important professional lesson: To be critically reflective of our role as educators in public school settings, as well as always considering the impacts of our work instead of just our intentions. From the nominator: "Mr. Wiemelt is dedicated to promoting growth and success within our Dual Language and English as a Second Language programs, expanding the diversity of our teaching team and staff, and providing ongoing professional development." -- Guadalupe Ricconi, bilingual assessment and learning specialist, Urbana school district.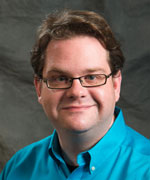 David Woodrow, 38
Artistic director, Beef House Dinner Theatre; banquet manager, Beef House Restaurant Community involvement: Producer/director of From Page to Stage fundraiser for the Danville Library Foundation; assistant show choir director and theater company director, North Ridge Middle School; directed or assisted with events for Danville Light Opera, East Central Illinois Dyslexia Center, Arts in the Park, Festival of Trees, Danville High School, Danville Symphony Orchestra, Vermilion County Rape Crisis Center. Proudest professional accomplishment: Through my career and community involvement, I have the good fortune of mentoring and directing hundreds of students each year. Watching these young people succeed and being proud of their accomplishments is always a proud moment for me. I attribute my success to: In the collaborative world of theater and fundraising, building an amazing team is always the secret to success. I find people who know more than I know, who work harder than I do and who are more loyal than I am. Then I raise myself to their level and lead. From the nominator: "What I admire most about David is his passion and enthusiasm for the work he does both as a professional and as a volunteer. He approaches his work with a positive attitude fueled with gusto!" -- Cathy Reardon, executive director, Danville Library Foundation.
Back to top
Part of The News-Gazette, Inc. community of websites:
News-Gazette | IlliniHQ | WDWS | WHMS |