HOME/COVER STORY
---
ACHIEVEMENTS
---
AG BUSINESS
---
BEST BUSINESS
---
BUSINESS COMMUNITY
---
BUSINESS NOW
---
ECONOMICS
---
EDITOR'S NOTE
---
Entrepreneur Tips
---
FINE PRINT
---
GET TO KNOW THE CEO
---
GOOD BUSINESS
---
GREEN TIPS
---
Immigration
---
INNOVATION > THE OUTER LIMITS
---
Issues
---
LEGAL PILLARS
---
MADE IN CHAMPAIGN COUNTY
---
MARKETING
---
OIL/GAS INDUSTRY
---
ORGANIZATIONAL KNOWLEDGE
---
FORTY UNDER 40 NOMINATIONS
---
SUBSCRIBE NOW!
---
CONTACT US
---
ARCHIVE
---
CALENDAR
Editor 's note: submit events, meetings, workshops and conferences at least one month in advance to cibm@news-gazette.com for inclusion in Mark Your Calendar.
< May
Jun
Jul >
June 15
Take Control-Reducing Email Stress and Overload
Take Control-Reducing Email Stress and Overload Wednesday 6/7/2017 and 6/15/2017 Business Training & Community Education 1315 North Mattis Avenue Champaign, IL 61821 Do you often feel like you could spend your entire day responding to incoming email messages and still never keep up? Ineffective email practices impact productivity, teamwork and your organizations bottom line! From the minute to minute interruptions of today's email systems to the loss of personal connections, our current email practices are a major cause of disruptions to organizational and individual performance. Take Control - Reducing Email Stress and Overload is designed to teach research proven strategies for managing excessive emails, efficiently handling all incoming emails, writing effective emails, minimizing interruptions and utilizing all the tips and tricks to help you take back control of your email systems! Tuition: $199.00 per course. For more information, go to parkland.edu/bcte.
June 15
SBDC Workshop: Starting Your Business in Illinois
SBDC Workshop: Starting Your Business in Illinois 3 to 5 p.m. Illinois Small Business Development Center at Champaign Co. EDC 1817 S. Neil St., Ste. 100 Champaign, IL 61820 This informative two hour workshop helps entrepreneurs understand many of the steps and requirements of starting a small business in Illinois. You'll be taken step-by-step through a variety of topics by speaker Don Elmore, SBDC director, and have the opportunity to ask questions. Free to attend, registration required to secure a spot - limited space available. Materials will be provided. RSVP to
carly@champaigncountyedc.org
or 217-359-6261.
June 27
Connections over coffee
Connections over Coffee 7:30 to 9 a.m. Cunningham Children's Home 1301 N Cunningham Ave., Urbana Connections over Coffee is a morning networking event for the Champaign-Urbana community. Bring your business cards, a friend, and your spunky personality for a morning of connections! Contact the Urbana Business Association for more information at 217-344-3872.
June 28
Coffee with the Black Chamber
Coffee with the Black Chamber 8 to 9 a.m. Location to be determined Meet monthly on the last Wednesday of the month to network with fellow business professionals. For more information, contact the Champaign County Black Chamber of Commerce at
contact@theccbcc.org
CHAMBER VIEW December 2013
---
Judicial activism is influencing workers' compensation
---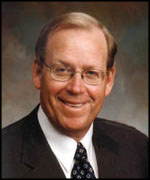 The Illinois Chamber recently released its latest public policy research document, "The Impact of Judicial Activism in Illinois: Workers' Compensation Rulings from the Employer's Perspective." While progress has been made with the governor's office and the Illinois General Assembly toward improving Illinois' workers' compensation system, there has been little attention directed towards the courts. Yet the courts have had a huge influence upon employers' workers' compensation costs and the state's business climate.
The Illinois Chamber evaluated significant workers' compensation decisions from the appellate and supreme courts that are widely considered as expanding employer liability and contributing to Illinois' reputation for having a costly workers' compensation system.
Illinois' high workers' compensation costs are a major contributor to our low economic development rankings. In our opinion, it is clear the majority of the judiciary rulings on workers' compensation cases have not only ignored the obvious, but their rulings have repeatedly worked to undermine efforts to improve the state's standing in the eyes of Illinois employers.
It is obvious that judicial activism -- judicial discretion in interpreting Illinois' workers' compensation law with the clear objective of expanding compensability for workers' compensation claims -- is embraced by the elected justices and those appointed to the appellate court that reviews workers' compensation cases.
The report concludes:
• "The judiciary is not in line with policy objectives aimed at promoting job growth and reversing the economic trajectory of recent years at a critical point in time when business, labor and government should be collaborating to promote and restore full employment and economic prosperity for the citizens of Illinois."
• "Judicial activism allows the judiciary to create, adopt, expand, relax, reverse or reject prior precedent as necessary (from the perspective of the judiciary) to arrive at outcomes favorable to the injured worker."
• "Several Supreme and Appellate Court workers' compensation decisions have implicitly or explicitly put the General Assembly on notice that, absent an expression of legislative direction, the court's path is set."
• "It is incumbent upon the General Assembly to revisit the act and offer a more restrictive interpretation of these fundamental provisions."
The report recaps 19 cases and revisits recent legislative changes and interstate competitiveness. It sets forth an agenda for legislative priorities that would help curb the increasingly liberal judicial interpretation of the act.
The legislative agenda that should be pursued by the Illinois General Assembly would:
• Define when a "traveling employee" is within the scope of "arising out of and in the course of" employment. The appellate court's decisions since 2007 dramatically expanding the scope of what constitutes a "traveling employee" have catapulted this topic to the top of the agenda.
• Define when an injury or disability "arises out of and in the course of" employment. An employee's condition must be causally connected to an accidental work injury for him to obtain benefits.
• Awards for "person as a whole" injuries should be offset by employer credits if the employee's subsequent injury is to the same body part as a prior workplace injury.
The full report is available online at the Illinois Chamber's website (www.ilchamber.org).
The campaign for substantial changes to the Illinois workers' compensation system must continue. The status of the state's workers' compensation laws and high costs associated with doing business in Illinois must become a major theme in the 2014 campaign election cycle.
Doug Whitley is president and CEO of the Illinois Chamber of Commerce. He can be reached at 312-983-7100 or dwhitley@ilchamber.org
Back to top
Part of The News-Gazette, Inc. community of websites:
News-Gazette | IlliniHQ | WDWS | WHMS |