CHAMBER VIEW June 2013
---
A letter to legislators
---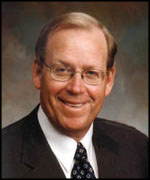 The ongoing public employee pension crisis is a huge barrier to restoring confidence and trust in our government and our state's future prosperity. Employers, business owners, investors and financial decision-makers tell me that their disappointment and frustrations with the state's inability to adequately deal with fiscal challenges continue to influence their investment and hiring decisions.
Restoring the state's fiscal integrity is the single most important issue before the 98th General Assembly. Fixing the pension crisis is at the center of the problem and is perhaps the biggest challenge ever to confront an Illinois General Assembly.
Business leaders tell me what they must see to continue to invest in our state is a well-defined, multi-year financial plan that guarantees resolution and certainty that Illinois is on a course to solvency. Without that, some say they are reluctant to make business plans that include Illinois. Private-sector employers expect Illinois' Legislature to implement a rational and fiscally responsible solution to the public employee pension problems.
Indeed, some employers are struck dumbfounded by government's inability to directly and effectively address the state's financial obligations. This is especially confounding to them because those unaddressed financial obligations are suppressing the very economic activity that would generate greater tax revenues for Illinois. The vicious cycle of deficit spending and poor credit ratings must be broken.
The Illinois Chamber applauds the passage of SB 1, as amended by the House, and recognizes it as the single most important action on this critical issue to date. The chamber supports SB 1 as it addresses the key issues that will bring real reform to the systems and restore them to a sustainable footing. In turn, these reforms will put the state back on a path to fiscal solvency.
Our desire is to see both houses of the 98th Illinois General Assembly approve legislation that is similar in scope. Legislators must make hard choices that will be painful for recipients to bear and almost universally unpopular. However, such changes are not unprecedented.
It would be worse to adopt an inadequate solution that proves insufficient and forces the general assembly to revisit these monumental problems again and again.
Nobody thinks this will be easy, and most everyone agrees that the consequences of solving the state's enormous pension liability crisis will adversely affect tens of thousands of individuals. There is never a good time to inform employees and retirees that their benefits will be reduced, their contributions will increase or that some will be compelled to work longer to receive full retirement benefits. However, not acting will only make matters exponentially worse for everyone.
Private-sector employers have confronted and addressed similar pension issues every year for decades, because accounting standards have made it abundantly clear that yesterday's retirement plans are unsustainable. It has been a rough road, but private-sector employers and their employee unions have restructured pension and health care plans to ensure survival -- and have moved on.
The Illinois General Assembly must be fearless in undertaking dramatic changes that undoubtedly will fire the emotions and generate the ire of constituents. Even so, all legislators must be undaunted in fulfilling their duty as the stewards of the state.
On behalf of the members of the Illinois Chamber of Commerce and the millions of Illinois citizens who understand financial discipline must be restored, we urge members of the 98th General Assembly to take the necessary votes that will ultimately restore the state's fiscal integrity. We trust they are up to the task. We thank the Legislature in advance for their courage and perseverance, which we all know is necessary to reverse our fortunes.
Doug Whitley is president and CEO of the Illinois Chamber of Commerce. He can be reached at 312-983-7100 or dwhitley@ilchamber.org
Back to top
Part of The News-Gazette, Inc. community of websites:
News-Gazette | IlliniHQ | Business Directory | WDWS | WHMS | idomagazine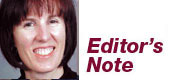 It's not easy to leave work at the office. Many of us take our work home -- either literally, with time spent working on the computer at the kitchen table, or mentally, with our minds turning over work issues even as we move on to family time.
Imagine if your family members are also your co-workers.
There are many examples of successful family businesses in our area. Those businesses confront the same challenges as any others, with an additional family dynamic thrown into the mix.
Experts -- and our local owners of family businesses -- say a key to a successful family business partnership is good communication about each person's role in the company and about any problems that arise. Those things can mean a more peaceful Thanksgiving dinner or birthday celebration.
Also in this issue, we have a column from the Better Business Bureau of Central Illinois on building a great customer service team. We're looking forward to publishing more columns from the Better Business Bureau in future issues.